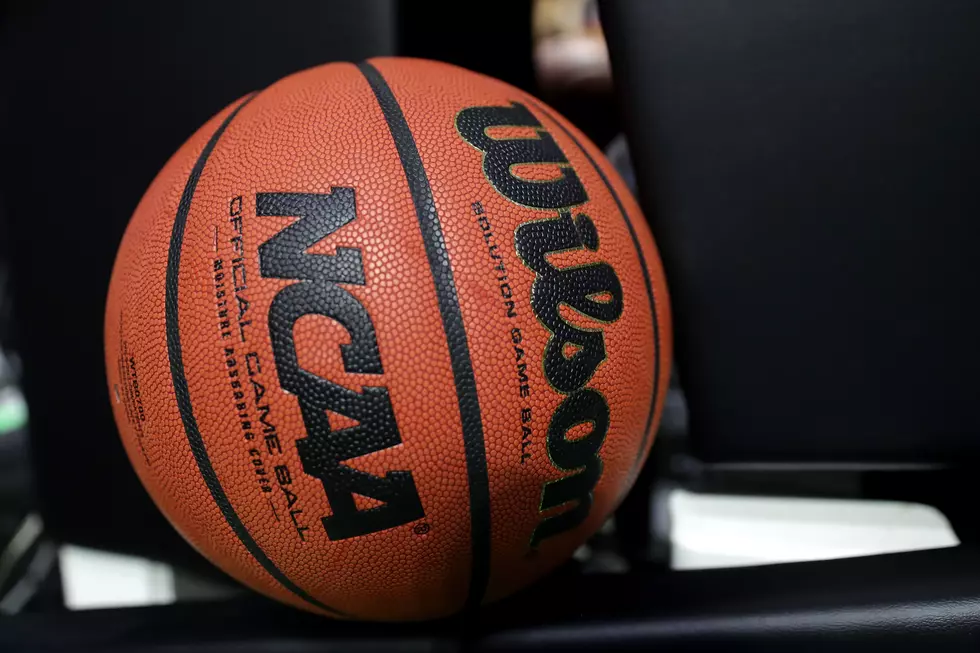 Sweet Sixteen Power Ranking… The Mascots
(Photo by Ronald Martinez/Getty Images)
It's time for the Big Dance people... the Sweet Sixteen is HERE! Games start tonight, and you can check out a full line up here.
I read something over the weekend about re-seeding the tournament. Basically saying, with who's left, how would the remaining teams rank - #1 through #16. Ironically, or maybe not so ironically, the teams didn't necessarily line up the way you would think they would. In fact, the NCAA tournament tends to do that to our thoughts on a team. When you upset a higher ranked team, you're going to be viewed better than you were going in to the tournament. That's how Cinderella's are made... well, that and Fairy Godmother's.
So, I thought to myself. Jason, if they're ranking these teams based on their performance in the tournament, overall record, players, and more... how ELSE could we rank them? And even though I'm not a Rankingsologist... I do know a thing or two about survival of the fittest. And if we were to rank the Team's Mascots against each other... wouldn't that be fun?
THE OFFICIAL 2017 NCAA MASCOT POWER RANKINGS!
16.) The Oregon Ducks: Nothing is less intimidating. It's quack doesn't inspire fear. It's ability to waddle over to water and swim hasn't scared away many predators. In a field that's full to the brim with bears and cats, you're just not quacktastic enough. So, "The Duck" - you land last on the list of Mascot Power.
15.) The South Carolina Gamecocks: "Cocky"... you shouldn't be. You're an oversized Rooster. Sure, you're a "Fighting Rooster", but you're still a chicken. And LITERALLY the entire rest of the list, minus #16, and a Big Horn sheep we'll get to in a minute, will eat chicken, so there.
14.) The Kansas Jayhawks: Not to pick on the birds in the bunch, but we're not exactly talking about a Bald Eagle here... the Jayhawk is actually a mythical bird! We're talking about a cross between a Blue Jay and a Sparrow Hawk. Sure, they're good at ball... but I wouldn't pick the Jayhawk is a battle over many animals, especially the remainder of the field.
13.) The North Carolina Tarheels: The only true herbivore left in the bunch, Rameses, the Ram is a tough looking hombre. Big bad horns, aggressive eyebrows, and just look at the way he points at stuff. However, at the end of the day... he's a sheep. A sheep with a sweet pointer finger, but still a sheep.
TIE 12/11.) The Gonzaga Bulldogs & The Butler Bulldogs: I'm a dog lover, I own two. One of them is a timid little weiner dog, the other is big goofy lab. As man's best friend, a loyal dog would do anything I ask... except fight a bear. Or a wildcat. Or a gator. Or a fella with a sword. Or a fella with a musket...
TIE 10/9.) The Arizona Wildcats & The Kentucky Wildcats: I know I'm going to catch some grief here... not only from the dog fans, but the people who say a "Wildcat is better than..." So, here's my story. Bulldog fans, these aren't the Arizona and Kentucky Housecats... they're WILD cats. Mean little critters with a temper. That being said, they're still cats, so there's that. Meow and Hiss all you want.
8.) The Wisconsin Badgers: We've reached the middle of the pack, and this is where the "Bucky Badger" will live. He's not a Honey Badger, or I'd rank him higher. However, I didn't place this guy lightly at #8... according to my resources, because I don't claim to be a badgerologist... a badger can be eaten by a coyote or VICE VERSA. Plus, Badger from The Wind in the Willows is one tough cookie.
7.) The Purdue Boilermakers: Okay, I was on the fence here. Man is greater right? Well, the Boilermaker is a man with a helmet. And that's about it. Not to make you feel bad about yourself, but a human without a weapon of any sort is pretty soft and squishy. So yeah, you might be able to handle yourself in a fisticuffs match against a duck or even a badger. But, not the remainder of the list.
6.) The Xavier Muskateers: And here's another soft and squishy human. BUT, last I checked, Muskateers generally come in groups of THREE and they carry a sword. All for One and One for All! Plus that guy's rocking that mustache and pointy beard!
5.) The Michigan Wolverines: AHHHHH! Look at that thing. What is wrong with it? Is he smiling for the camera? Whatever he's doing, he looks mean. And wolverines are. They are nasty little beasts. They can tango with just about anything the animal kingdom can throw at it. They've been known to take down deer and even go toe to toe with wolves and bears. (Although not always win).
TIE 4/3.) The UCLA Bruins & The Baylor Bears: Now we're talking... two big ol' bears. The Bear is one of the apex predators of the wild kingdom, and ironically enough... they often settle for eating berries, or fish, or even carrion. However, due to their sheer size and strength - not much will ever tackle a bear. Except perhaps a gator.
2.) The Florida Gators: One of the oldest animals on the planet didn't become one of the oldest animals on the planet by being weak. The Alligator is a dominant force in the animal kingdom, with a sheer bite force that is greater than tigers, lions, and hyenas...3,700 pounds per square inch. Ouch.
1.) The West Virginia Mountaineers: Okay, okay, okay! I know. I said Man was soft and squishy. I ALSO said, man with a weapon is an unstoppable. It's why we are the top of the food chain. It's why we have houses and cell phones and in the example of our Mountain Man... coonskin caps. Plus, I love WVU... GO MOUNTAINEERS!
How would you rank the Sweet 16?