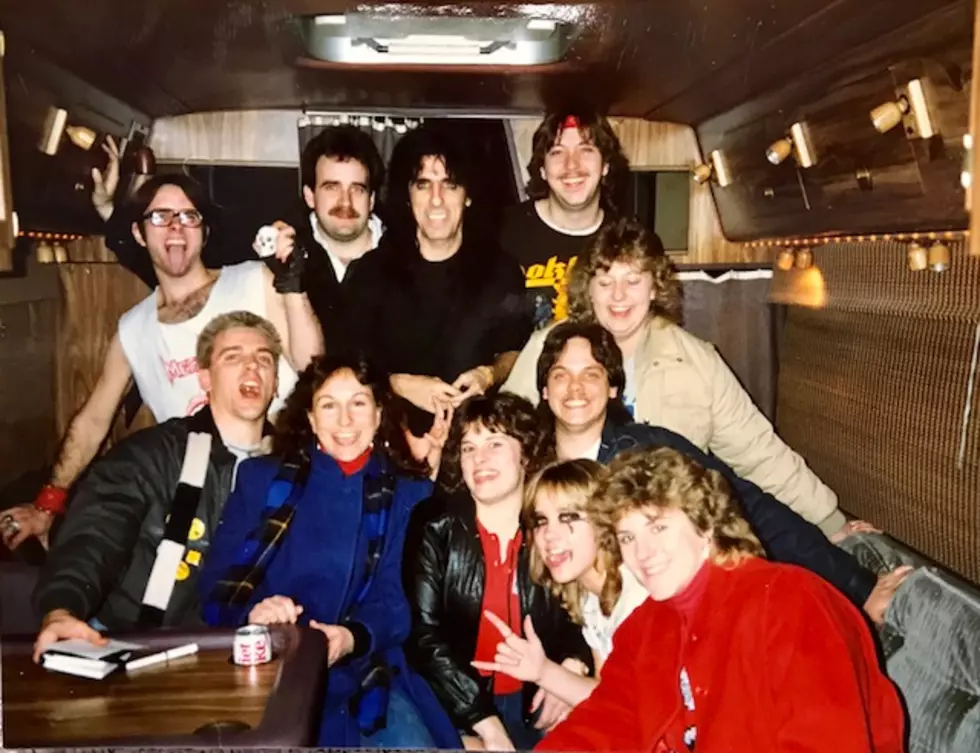 #ThrowbackThursday – School's Out with Alice Cooper
Meet and Greet with Alice Cooper; credit by Deb Turner
Since My 105.3 WJLT just celebrated an All '80's Weekend and school's out for most Tri-State students, on this Throwback Thursday, I wanted to share one of my favorite memories of meeting Alice Cooper and attending his concert back in the '80's.  
It was February 17, 1987 to be exact when I saw Alice Cooper in concert at Hersheypark Arena.  I was working at a rock station in York, PA and our winners were just excited as I was to see the show and meet the band backstage after their performance.
Some of the music Alice Cooper performed that night:
Welcome to My Nightmare
Billion Dollar Babies
No More Mr. Nice Guy
Be My Lover
I'm Eighteen
Only Women Bleed
School's Out
Elected
Of course, I'm showing my age, but, I'm so blessed to have been able to meet so many artists of various genres during my broadcasting career.  The concert was great, by the way, and very theatrical.
Here's a pic after the concert that night with our radio station winners and the band.  Alice Cooper (lead singer's real name is Vincent Damon Furnier), invited all of us to meet the band inside their tour bus.  Notice Alice washed off his makeup for the meet and greet.
Alice Cooper's band in the second row;  first row, me in the blue coat with our winners.
Check out the cost of a concert ticket in 1987!  Only $14.50!
#ThrowbackThursday  #SchoolsOutForSummer  #AliceCooper