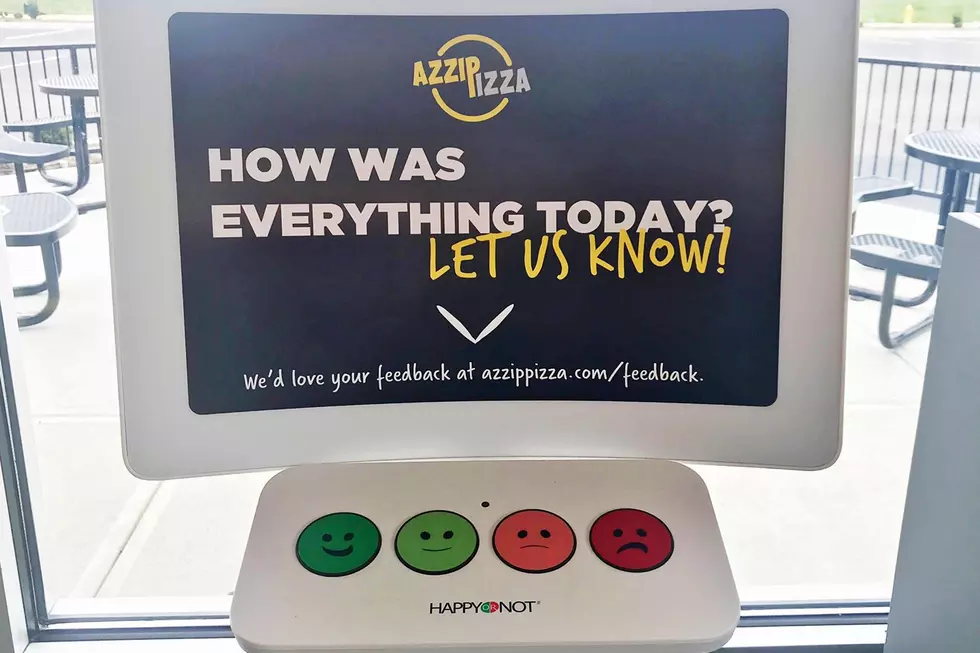 Tell This Local Pizzeria If You're Happy or Not
Azzip Pizza/Facebook
If you're happy and you know it...tell Azzip Pizza! After you devour a personalized pie you can let Azzip know how you felt about your dining experience.
The HappyOrNot terminals were recently added to stores, allowing us to voice (kinda) our opinion and for the folks at Azzip to know how they're doing and what they could be doing better.
Ima keep it real with ya'...I only need the green button to the far left. I don't think I've ever had anything less than a delicious visit at Azzip. The only time I'm upset about anything is when my pizza is all gone.
Azzip Pizza has three Tri-State locations...west side on Pearl Drive...east side on N. Green River Road...and in Newburgh on High Pointe Drive.
---
Check out MY105.3 on YouTube