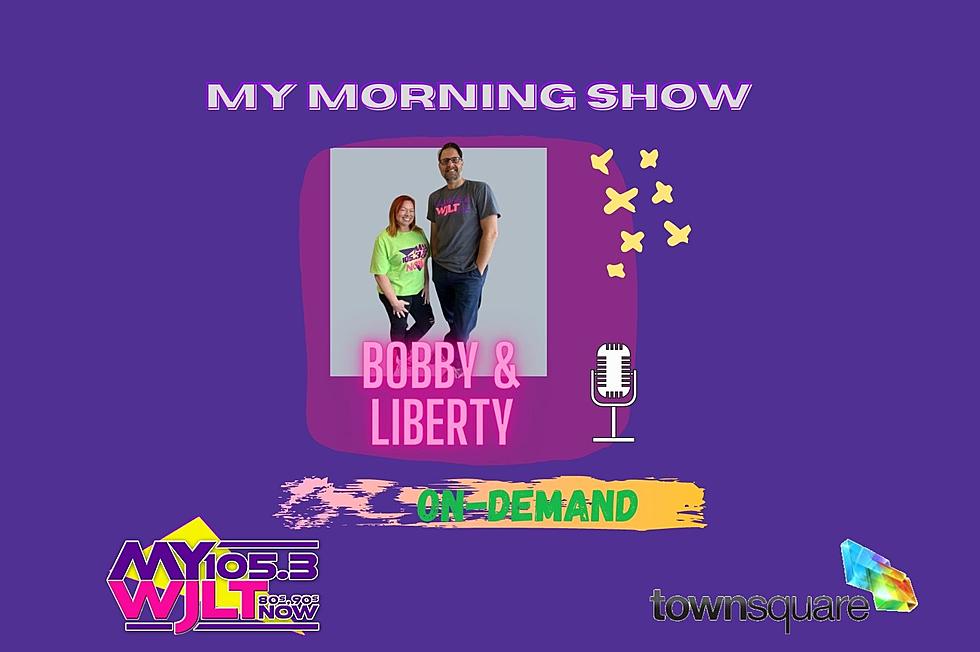 Miss Something from The MY Morning Show with Bobby & Liberty? Here's how to Listen On-Demand
LIBERTY / CANVA
It sure seems like everybody and their brother, and their cousin has a podcast. There is a show for literally every topic you could ever want to hear about. Now, you can even listen to The MY Morning Show with Bobby & Liberty, kind of like a podcast.
Our show is On-Demand, so we have each segment as a separate audio track. So, if you sleep in past 5:45 AM, and miss 'What You Need to Know Before You Go', you can subscribe to our On-Demand show and listen when it's convenient for you.
We'll have our signature segments each day like: Good News, Flash Briefing, What the Fun Facts, and we'll see what Ron Rhodes from WEHT Eyewitness news says about the weather.
Here is an example of the Good News you'll find On-Demand:
Where can I find The MY Morning Show On-Demand?
Apple Users: First you'll need the Podcast app if you don't already have it download it here.
Then you simply search for The MY Morning Show with Bobby & Liberty. Here's a quick link. You can listen there or download segments to listen to later. You can subscribe, so you know when the latest show is available, and you can rate us (All the stars are awesome)
Search for The MY Morning Show with Bobby & Liberty, and you'll see our content.
Bobby & Liberty wake up the Tri-State area weekday mornings on MY 105.3 WJLT. Enjoy features like: Good News, What the Fun Facts, Flash Briefing, Slang Word of the Week, LOL Tri-State, Cubicle Confessions, Be MY Guest, & more!
10 Hunger Awareness Facts from The Tri-State Food Bank
25 Places to Get a Yummy Breakfast in the Tri-State
The Definitive Evansville Area Food Truck Guide
We are very lucky to have such a wide variety of food trucks serving the Evansville area. This list contains the majority of the food trucks and their menus.