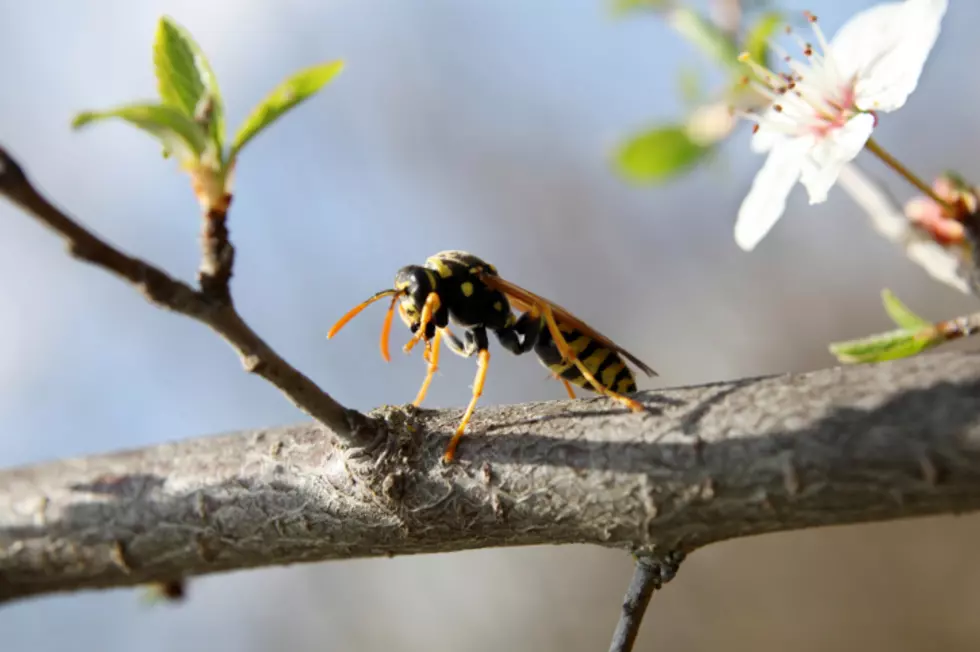 Hilarious Ring Video Shows Evansville Husband Fleeing from Wasp
popovaphoto
Friends, let me tell you about my husband, Doug. His entire career has been based in law enforcement, basically a real life super hero. One time, he ran across 4 lanes of traffic to capture an escaped criminal. He's even arrested very dangerous people on felony warrants. Plus, he's the most laid back, easy going guy you'll meet. Why am I explaining all of this to you? Well, this information will make the video you're about to watch, even funnier. You see, he is deathly afraid of bees, wasps, birds, basically anything that can buzz past your head. He has been known to mow the grass in a hoodie, armed with a tennis racket, to fend off the carpenter bees in our yard.
So, when I woke up from my nap yesterday, he started to tell me this story about how he had to go to battle with a wasp. You see, he was simply trying to refill the soap in our downstairs bathroom, when out of no where, a wasp tried to attack him.
I was overjoyed to find this video capturing the whole tale.
Enter your number to get our free mobile app
Jokes So Bad They Are Somehow Funny
'Marvel' at this Room Full of Superhero Memorabilia