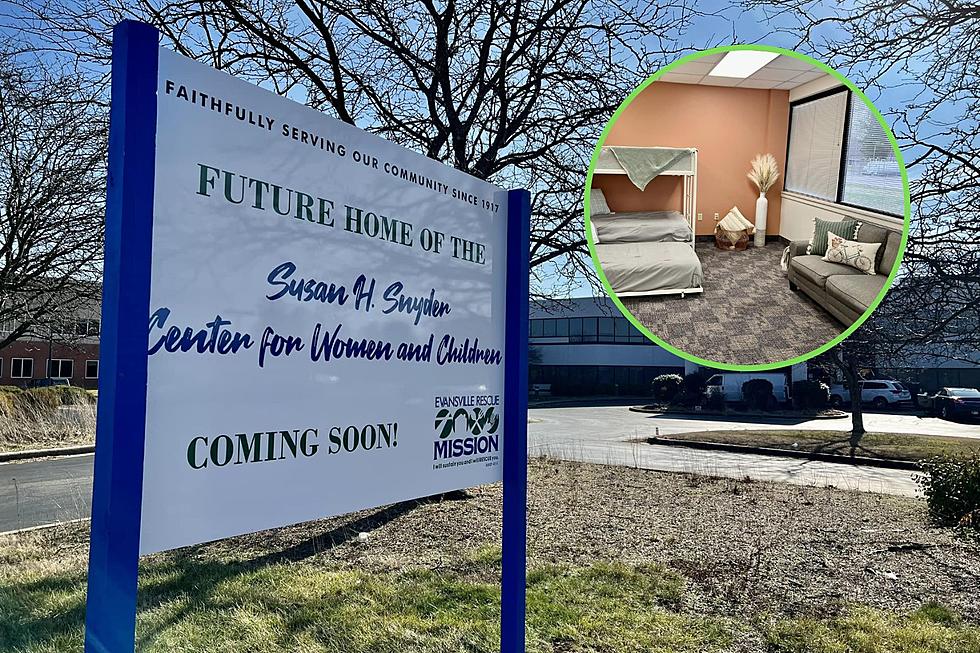 Evansville Rescue Mission Shares Sneak Peak Inside the Center for Women and Children
PHOTO: TRACY GORMAN
The Susan H. Snyder Center for Women and Children
The Evansville Rescue Mission announced plans for an extremely important project to assist the homeless women and children in our community. This huge undertaking will be life-changing for moms that not only need a safe space but also need help figuring out what comes next.
Expansion of Services
"Perhaps the most exciting aspect of this project involves programming opportunities. Services we currently offer to men at our Men's Residence Center will be modified, supplemented, and bolstered to cater to the unique needs that homeless women and children face. We know, however, that we will not be able to accomplish this task alone and are excited for the prospect of working collaboratively with others in our community: ministries, churches, government agencies, and other service providers. We envision leaning on one another for the benefit of the women and children who will reside at the CWC to help them learn the life skills necessary to not only survive but to thrive as members of our community."  President / CEO Tracy Gorman
Welcome to The Inspiration Room
This room is an example of what a Family Room inside the Susan H. Snyder Center for Women and Children (CWC) will look and feel like. While the renovations are being made on the former medical building, the team will be able to give tours in model rooms like this one. 
A Place for Everything
Table for Studying or a Snack
Plenty of Room to Sleep for Mom and Her Children
Comfortable Sitting Area Makes it Feel Like a Home
Fully-Stocked Supply Closet
Over the course of the next 18-20 months, your Evansville Rescue Mission will have the exciting opportunity, along with our friends, partners, donors, and collaborators to transform a former medical office into the Susan H. Snyder Center for Women and Children. It's going to be quite the journey, and we'll need everyone's help to make this incredible dream a reality that the entire Tri-State area (and beyond) will be proud of.
See Inside The Thrift Store by Evansville Rescue Mission [Before and After]
Read More: Aurora Evansville, IN 48 Hours Homeless Experiment 2.0 Impact
10 Services Your Evansville Rescue Mission Provides
Your
Evansville Rescue Mission
is so much more than a men's homeless shelter. They provide a lot of services to give a hand up, not a handout. ERM has been serving Evansville, Indiana for over 100 years, thanks to volunteers.
Then & Now - Evansville's Washington Square Mall Through the Years
Evansville is home to a lot of unique buildings including the first enclosed retail shopping center in Indiana. Yes, our very own Washington Square Mall was the place to be when it opened in 1963. If you walk through the mall today, you would never guess how alive the shops were, even through the 1980s. Enjoy this walk down memory lane I've put together, and maybe someday there will be new life inside 5011 Washington Ave.