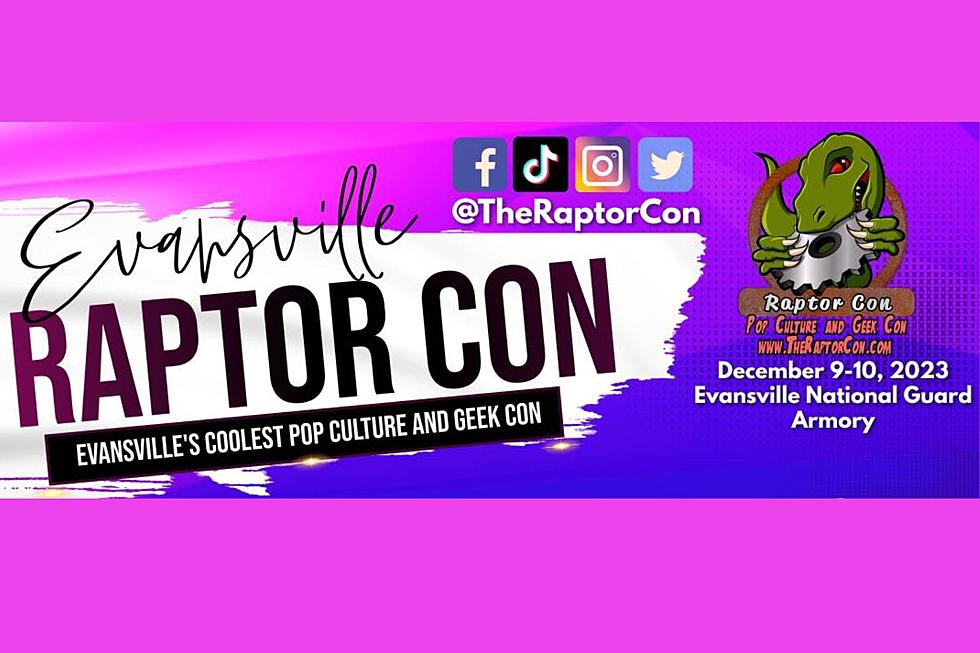 Evansville Raptor Con Announces Exclusive 'Mallrats' Reunion Photo Op
PHOTO: Evansville RAPTOR CON 2023 | canva
If you frequently drop quotes from the movie 'Mallrats' in casual conversation, then you do not want to miss Evansville Raptor Con 2023.
Wondering What a 'Con' is?
This is one of those if you know, you know terms. But we can't just leave it at that. Everyone should know what a 'Con' is.
"A comic-con is a convention (con, for short) focused on comic books and related forms of pop culture entertainment, including movies, TV shows, and video games."
Evansville Raptor Con is a two-day event that will bring numerous celebrities, video game competitions, cosplay contests, vendors, Q&A panels, hands-on demonstrations, and much more. Many of the vendors will be selling one-of-a-kind items.
Mallrats Reunion
If you grew up in the 90s and you can't quote at least one line from the movie Mallrats, first, shame on you. Second, go find it streaming and watch it. It's my favorite cult classic and two of the actors are coming to Evansville, Indiana!
Jeremy London, also known for his iconic role in Mallrats, will be joining his co-star Ethan Suplee to discuss life's most important questions: like "How the hell did you see the sailboat?" Making this dynamic duo a can't-miss highlight of the convention.
Pro Photo Op
Now, if you have never attended a comic or geek convention, it is important to note that celebrities will generally be offering autographs and selfies or professional photos all at different prices. These are determined by the celebrities, and some exclusive opportunities can be purchased in advance. These extras do not include the admission price to enter Raptor Con. 
Ethan Suplee
Billy West
Mick Foley
Jeremy London
Ming Chen
Amazing Lineup:
Billy West

Jeremy London

Mick Foley
Ming Chen
Megan Chelf Fisher
Vendors from all over the country
Two cosplay contests
Gaming Tournaments
Workshops
Guest panels, and so much more!
Evansville Raptor Con 2023
Dec 9-10, Evansville, IN
Evansville National Guard Armory
3300 E. Division Street.
Evansville, IN 47715
Read More: WWE Legend, Mick Foley, Coming to Evansville's Raptor Con
The Best Movies Released in the '90s
To celebrate the incredible cinematic achievements of the decade,
Stacker
compiled data on all 1990s movies to come up with a Stacker score—a weighted index split evenly between
IMDb
and
Metacritic
scores. To qualify, the film had to have a premiere date between 1990 and 1999, have a Metascore, and have at least 1,000 votes. Ties were broken by Metascore and further ties were broken by votes.
Keep reading to discover which film featured one of the most disturbing scenes in cinema and which big movie star made the list multiple times.
Gallery Credit: Jason Kessler
'90s Toys That Spark Instant Childhood Memories
This '90s nostalgia is sure to make you feel like a kid again.
Gallery Credit: Danielle Kootman
Do You Remember These Nostalgic '90s Cartoons?
Grab the Gushers, we're about to look at those cartoons you binge-watched after school.
Gallery Credit: Danielle Kootman