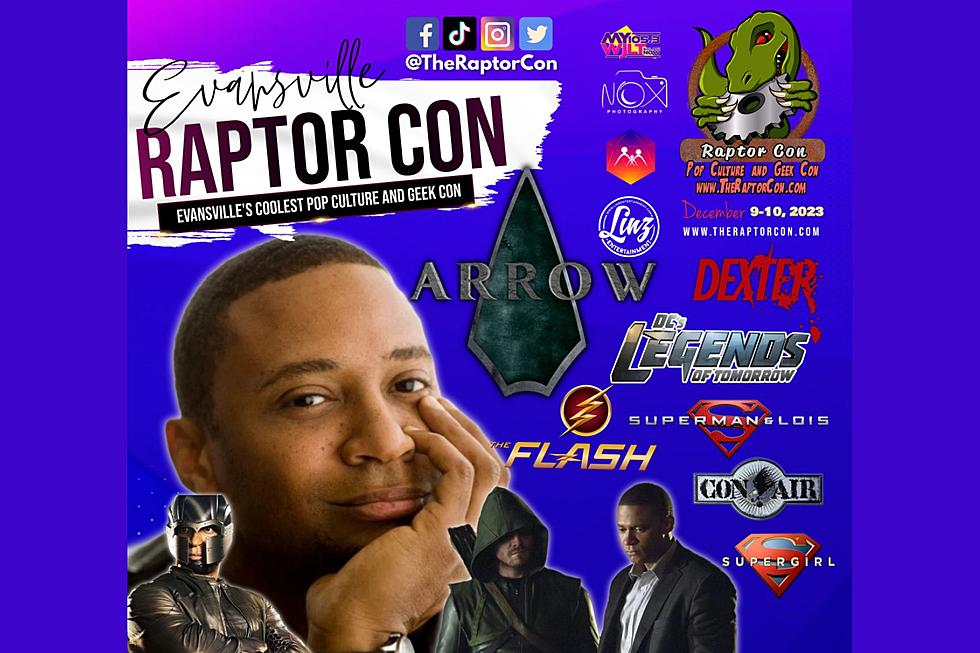 Meet Popular Actor from the Arrowverse at Evansville Raptor Con 2023
PHOTO: EVANSVILLE RAPTOR CON DAVID RAMSEY
David Ramsey has made his way across the Arrowverse in shows like The Flash, Supergirl, DC's Legends of Tomorrow, Superman & Lois, and of course, Arrow.
Who is David Ramsey?
Well, first of all, please don't ask him how to fix your finances. He's not that guy. You might recognize David Ramsey from one of the multiple CW superhero shows that he has appeared in. His character, John Diggle originated on the CW's Arrow, which is based on the DC Comics superhero. That series spawned multiple spinoffs now all a part of the Arrowverse.
David was also in seventeen episodes of Dexter, and twenty episodes of Blue Bloods. He is also diving into life behind the camera and directing.
Read More: Evansville, IN Raptor Con Announces 'Mallrats' Reunion Photo Op
Raptor Con 2023 is bringing a full-scale comic con experience to the Tri-State with the 3rd Annual Pop Culture and Geek Convention. The event will be held at the Evansville National Guard Armory. You can expect Celebrity guests, vendors, cosplay contests, video game contests, panels/q&a sessions, special celebrity photo ops, replica movie cars, and so much more.
Read More: WWE Legend, Mick Foley, Coming to Evansville's Raptor Con
Early-Bird Ticket Pricing Ends November 1, 2023
Read More: Actor Ethan Suplee Appearing at Evansville, IN Raptor Con 2023
The Worst TV Superhero Costumes
These costumes from superhero television shows, films, and pilots, were absolutely awful.
The Biggest DC Movie Bombs
These movies may have featured some of the biggest superheroes in history, but they were also big flops.