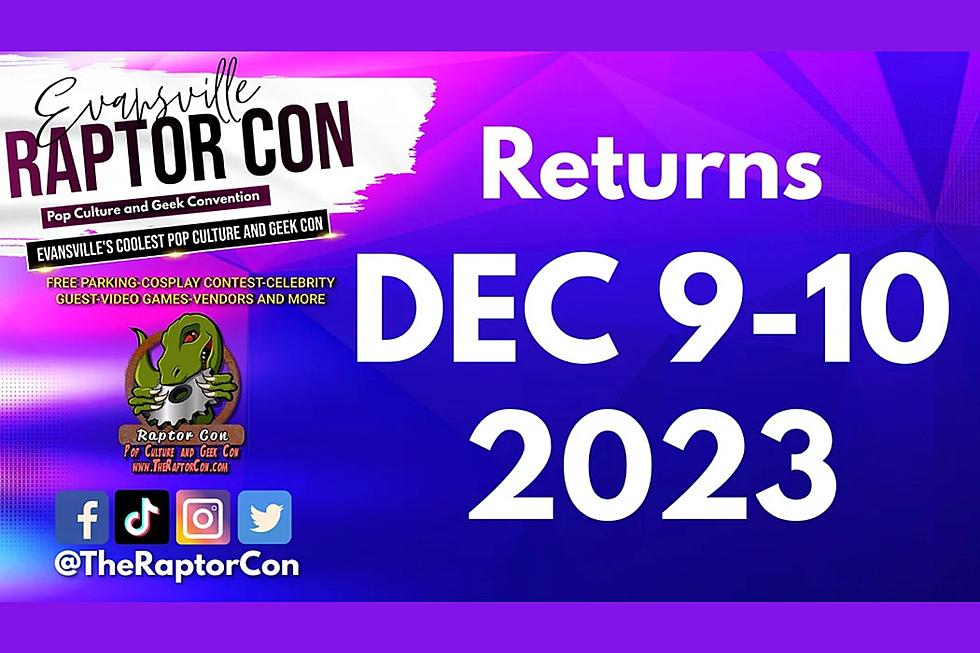 Evansville Raptor Con 2023 Announces Mini 'Mallrats' Reunion
evansville raptor con 2023
Evansville Raptor Con 2023 is still a few months away, but the guest list has us wishing that December would hurry up and get here.
What is Raptor Con?
Raptor Con is Evansville's Premier Geek and Pop Culture Comic Convention. It features a variety of Celebrity guests, Vendors, Cosplay contests, Workshops, and panels. This all-inclusive event will bring the best of the geek world to Evansville.
The Celebrity List is Growing for 2023
If you grew up in the 90s and you can't quote at least one line from the movie Mallrats, first, shame on you. Second, go find it streaming and watch it. It's my favorite cult classic and two of the actors are coming to Evansville, Indiana!
Read More: Actor Ethan Suplee Appearing at Evansville, IN Raptor Con 2023
Meet Actor Jeremy London
You might recognize Jeremy London from Mallrats, the Fox Television show Party of Five, or 7th Heaven. He is the latest guest added to the amazing celebrities appearing at Evansville Raptor Con 2023.
Jeremy London, also known for his iconic role in Mallrats, will be joining his co-star Ethan Suplee to discuss life's most important questions: like "How the hell did you see the sailboat?" Making this dynamic duo a can't-miss highlight of the convention.
Star-Studded Lineup:
Billy West
Mick Foley
Ming Chen
Megan Chelf Fisher
Vendors from all over the country
Two cosplay contests
Gaming
Workshops,
Guest panels, and so much more!
Read More: WWE Legend, Mick Foley, Coming to Evansville's Raptor Con
This two-day event will bring numerous celebrities, video game competitions, cosplay contests, vendors, Q&A panels, hands-on demonstrations, and much more. Many of the vendors will be selling one-of-a-kind items.
Evansville Raptor Con 2023
Dec 9-10, Evansville, IN
Evansville National Guard Armory
3300 E. Division Street.
Evansville, IN 47715
Read More: Actor Ethan Suplee Appearing at Evansville, IN Raptor Con 2023
REVEALED: Real Names of Current and Former WWE Superstars
Step between the ropes to test your knowledge of current and former WWE superstars. Can you guess the real names of these superstars of the squared circle?
WOAH: 50 Signs You Were a Teenager in the '90s
Grab your Hypercolor T-Shirt and Bonnie Bell Lip Smackers because we're traveling in time to the most radical decade of them all. Only real '90s teens will remember these iconic pop culture moments--see how many you recall!