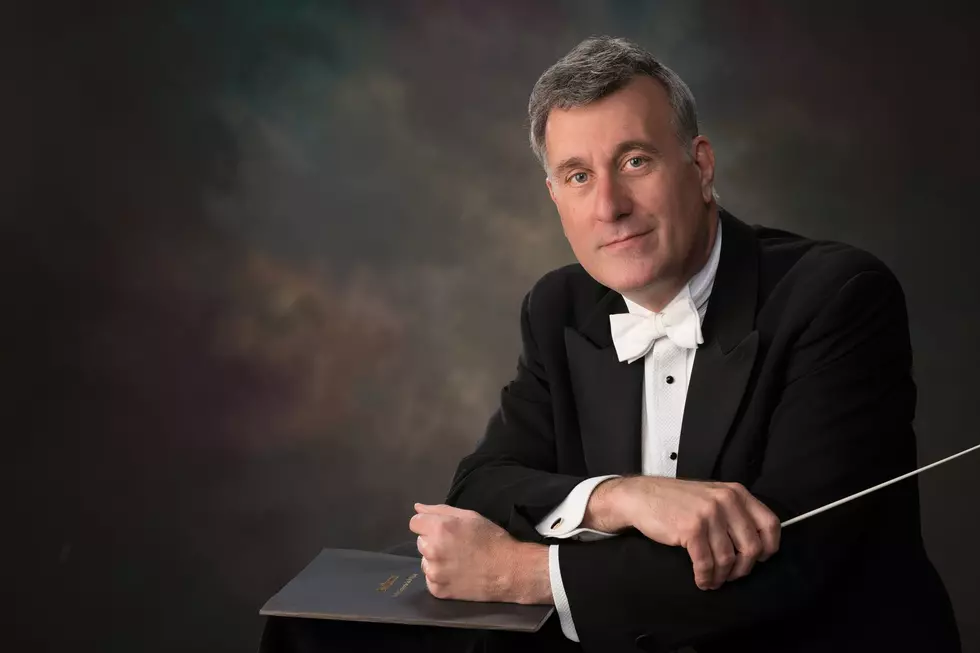 Conductor Laureate Alfred Savia Returns to The Evansville Philharmonic Orchestra for One Final Show
Daniel Knight
This has been a very busy and enriching season for the Evansville Philharmonic Orchestra. From 'The Nutcracker' and 'Peppermint Pops' to the Maestro of the Movies: Celebrating 90 Years of John Williams, you can bet that almost every style of music has been represented. This weekend will feature a concert that Evansville Philharmonic fans have been waiting over two years to see.
Alfred Savia was Music Director of the Evansville Philharmonic Orchestral Corporation from the 1989-90 season until the 2019-2020 season and was given the title of Conductor Laureate by the EPO Board of Directors in 2020.
Maestro

Alfred Savia

 Conductor Laureate in Studio
This was my first time sitting down for an interview with 'The Maestro'. Yes, I had to make the Seinfeld reference which could've been the end of our interview, if he hadn't also been a fan of the episode. Mr. Savia actually grew up around Jason Alexander (George Costnaza) so I didn't offend him with my Maestro jokes.
You might remember that this concert production was scheduled right before the pandemic forced businesses to close. So, this will be the final concert for Maestro Savia, so you don' want to miss it.
Listen to Our Interview

Giacomo Puccini was an Italian composer known primarily for his operas. Regarded as the greatest and most successful proponent of Italian opera after Verdi, he was descended from a long line of composers, stemming from the late-Baroque era
Turandot is an opera in three acts by Giacomo Puccini, posthumously completed by Franco Alfano in 1926, and set to a libretto in Italian by Giuseppe Adami and Renato Simoni.
Watch Our Interview
Puccini's "Turandot" Opera (concert version)
Saturday, May 14, 2022
$10 students tickets
Could This $50 Million Nashville Estate Be the Most Expensive Home in Tennessee History?
Owned by the richest person in Tennessee, Tom Frist Jr, this Belle Meade estate in Nashville is on the market for a cool $50 million. Richie Rich would be jealous...AND in need of a golf cart just for trips to the bathroom, of which there are TEN, all tolled, of varying sizes. This magnificent spread also features five bedrooms. (Also...I'm getting serious "Clue" vibes from this place.)
How to Take Professional Quality Photos with Your Phone
About eight years ago, when my daughter was really little, I asked for a fancy camera from my husband. I never buy anything for myself and he always spoils me when it comes to gifts so I did hours and hours of research and finally picked what I wanted - a SONY A37 DSLR. You pretty much can't buy it anywhere now but at the time, it was perfect for me. I mostly took photos and video of my family but once in a while I was asked to photograph a wedding or senior photos. I'd always start with - I'm not a professional photographer. If you want professional - HIRE a professional.
Fast forward to 2021, and now I have a fancy phone that has a fantastic camera built-in. Now, my advice is still IF YOU WANT PROFESSIONAL PHOTOS, HIRE A PROFESSIONAL but if you can't afford one or want a couple of basic fall pics of your kiddo or family, here are some tips I picked up from classes I've taken along the way.