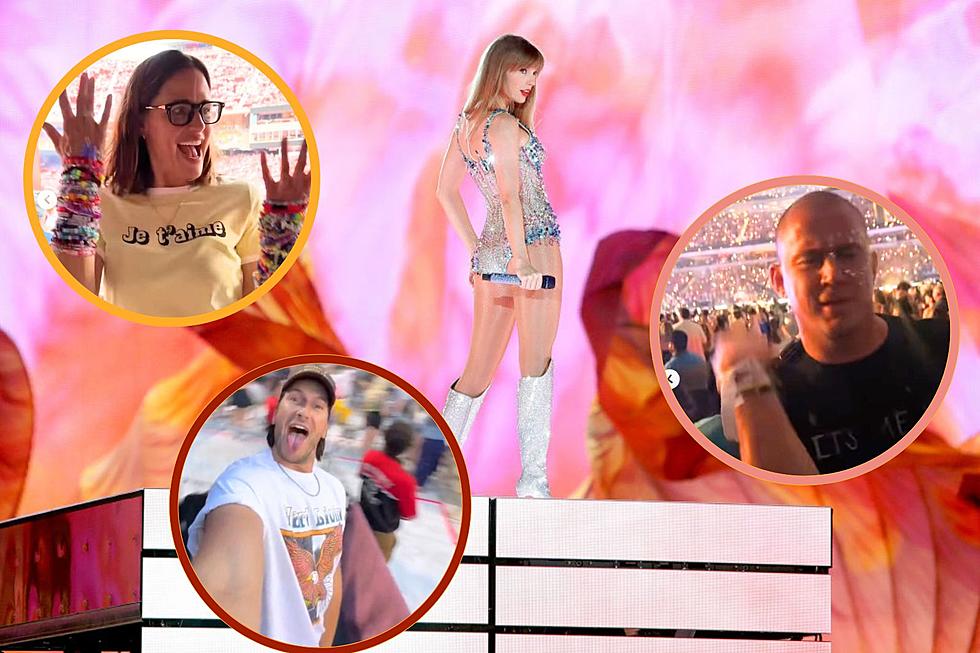 SPOTTED: Celebrities Having a Blast at Taylor Swift's Eras Tour
Getty Images/ Canva/Instagram
Taylor Swift's The Eras Tour was without a doubt the hottest tour of the summer (or maybe even ever!) There's been so much buzz around this show that we knew we were going to see more and more famous faces in the crowd.
Since the tour kicked off in March, Taylor has practically turned around the economy, saved Etsy shops with friendship bracelets, had amazing heart-felt moments with concert-goers, and oh yeah, she basically caused an earthquake. From the looks of it, a Taylor Swift concert can make your wildest dreams come true.
The tour just concluded on August 9 in Los Angeles, and as you can imagine, a ton of celebrities were spotted.
We're about to run through a list of famous faces that were seen living their best lives at Taylor Swift's The Eras Tour. Scroll along as we find them in the crowd. "Let the games begin, let the games begin, let the games begin, are you ready for it?"🎶
SPOTTED: Celebrities Having a Blast at Taylor Swift's Eras Tour
Let's take a look at all of the famous Swifties that were spotted in the stands.
So many famous folks, and that's not even all of them! Others spotted included Adam Sandler, Miranda Cosgrove, Sarah Michelle Gellar, Molly Ringwald, Hillary Duff, Ashley Tisdale, and so, so, many more.
If you didn't get to experience the magic of The Eras this time around, don't worry. The next stretch of the tour kicks off in Miami, Florida on October 18, 2024. Mark your calendars and keep your eyes out for more famous attendees.👀
We can't get enough. Let's take a look back at Swifites in true Taylor fashion showing off their creativity.
30 Examples Of Swifties Showing They're The Most Creative Fanbase At Concerts
While Taylor Swift has had her eras, so have her fans who have followed the musician's style every step of the way. From sparkly footwear and headbands, Taylor's influence on her fans' fashion choices cannot be denied. Here are 30 examples of Taylor Swift fans showing they are the most creative fanbase when showing up to her concerts.
Inside Gwyneth Paltrow's Luxurious Guesthouse Airbnb
See inside Gwyneth Paltrow's guesthouse.