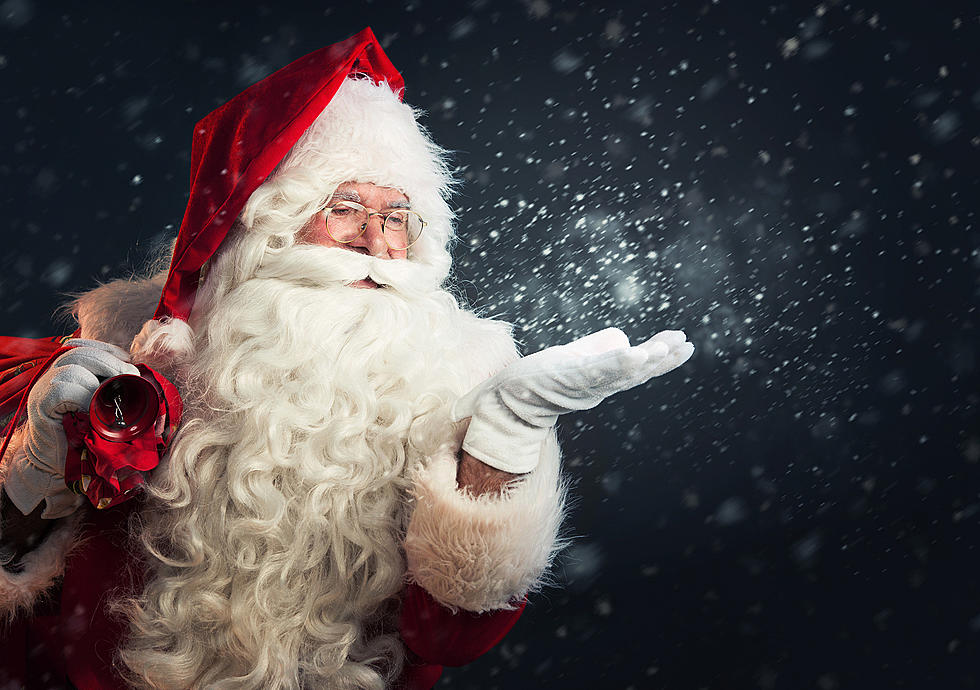 When is Santa Claus Coming to Evansville? Sooner than You Think!
Do you already have your Christmas tree up? Can't wait for October to be over, so you can turn on your outdoor Christmas lights? Or, maybe you're like the Pumpkin King, and you want to celebrate both holidays! It's ok, as The Tri-State's Christmas Music Station, we welcome your early celebrations! If you're already making that list for Santa Claus to check once and then twice, we have found out the exact date and time, that the big guy will come to Evansville.
Santa will make his BIG ARRIVAL Saturday, November 9, 2019! He will be in the Cafe Court of Eastland Mall at 8:30 A.M. Santa's arrival will be a grand event, with crafts, games and giveaways from GO! Games & Toys, dance performances by Studio D, a magic show by Daniel Herron "The Balloon Guy" and then the BIG GUY himself, Santa.
A helpful elf gave us the times that Santa will be available for visits:
November 9 - December 16:
MON-SAT: 11-8pm (Break: 3pm-4 pm)
SUN: Noon-6pm (Break: 3pm-3:30pm)
* November 26 (Thanksgiving): Closed
MON-SUN: 10am-9pm (Break: 3pm-4pm)
THUR: 9am-5pm (Break: Noon-1pm)