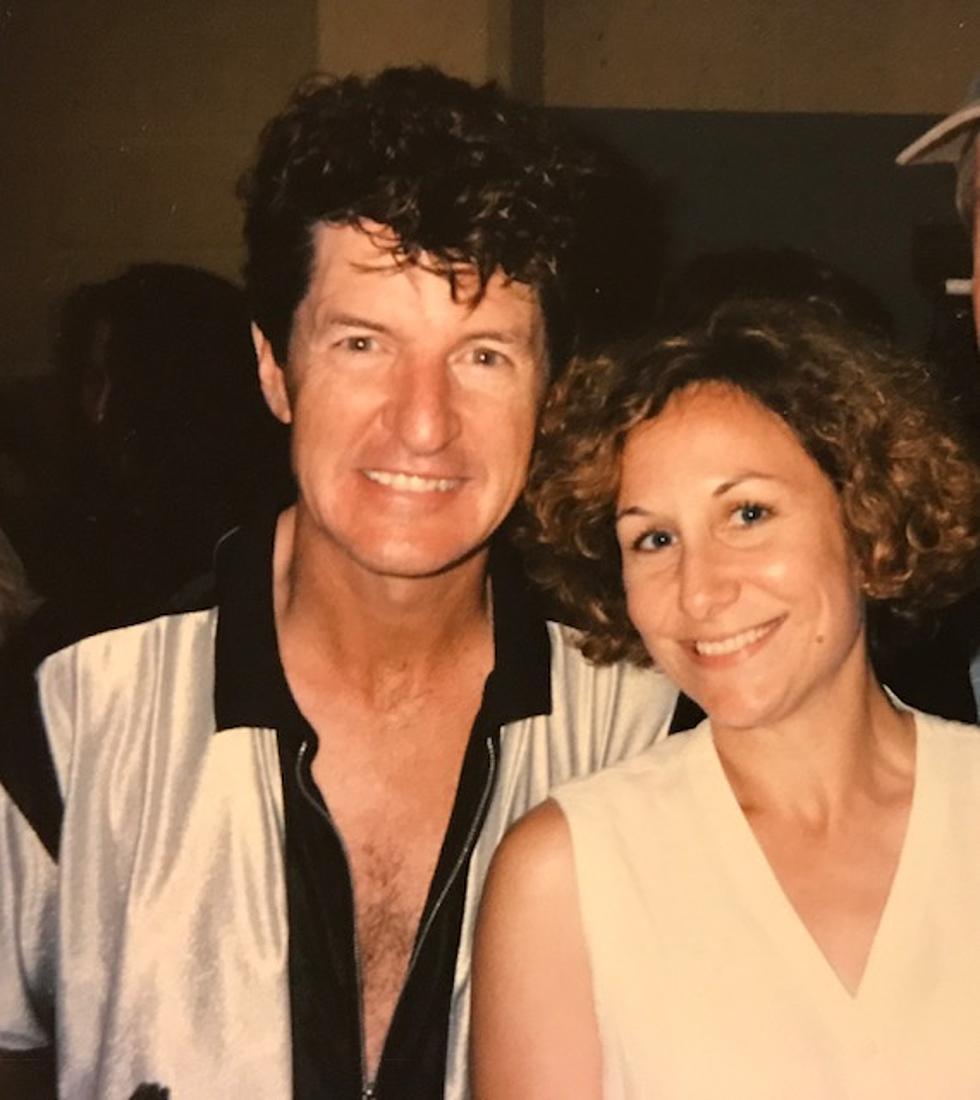 #ThrowbackThursday with Deb & Kevin Cronin of Reo Speedwagon
Kevin Cronin of REO Speedwagon, credit by Deb Turner
Another #ThrowbackThursday is here!  After a great Reo Speedwagon concert at Mesker Park Ampitheater in '96, I had a chance to meet lead singer, Kevin Cronin.  
Let me first refresh your memory on some of the great songs by Reo Speedwagon:
Keep on Loving You
Can't Fight This Feeling
Take It On The Run
Keep the Fire Burnin'
Don't Let Him Go
That Ain't Love
Time For Me To Fly
Ridin' The Storm Out
Roll With The Changes
And, there's many more great REO songs, too!  I count my lucky stars whenever I get the opportunity to meet the bands after or before a concert.  I remember Kevin Cronin as a super great guy!  He took the time to sign my backstage pass and got some of the other band members to sign my pass, too!
Don't forget, Reo Speedwagon and Styx will perform at the Ford Center, Wednesday, March 21, 2018.  Tickets are still available for the show at Ticketmaster.com and at the Ford Center box office.
Here's the backstage pass signed by Kevin Cronin, Bruce Hall, & ?? (Can't make out the other signature!)