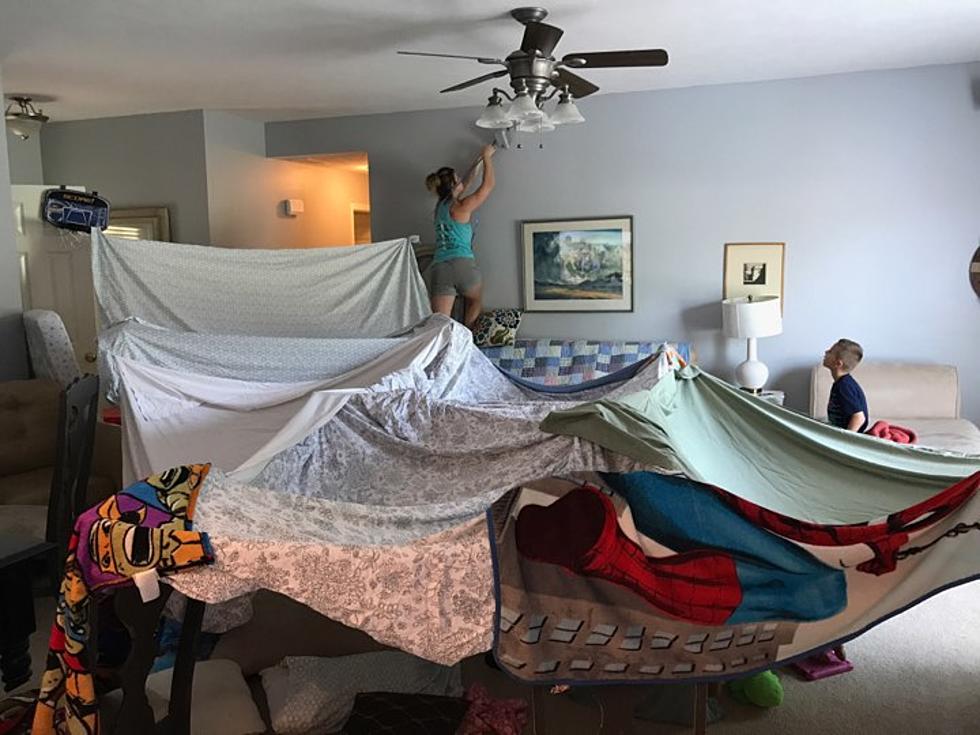 Surprised My Kids With A Giant Blanket Fort
Stacey G
I have 4 kids, three- 4 year-olds and a 7 year old. I have built many forts in my life, mostly as a kid, however.
In the past I have failed as a strategic fort builder -- using heavy blankets and a prayer. As an adult, I have learned the engineering in fort construction and management. The key -- sheets and clothes pins.
This weekend I spent two hours building a fort in our living room...it was sweaty and exhausted when I was done. My husband and two of my kids were getting groceries so I was so excited to surprise them with this giant fort!
They started moving out of the tent about 20 minutes after I was done building it. I yelled in my silly mom mad - but I am not really mad voice -- "You all better get back in that fort and play in it all day!!" LOL
I looked at my husband and said. "They are playing in that fort all day-- I don't care if they have to go in time-out in that damn fort!" LOL.
We played in it, ate lunch in it, and took a nap in it. Sometimes I forget to be a kid and just have fun with my kids.
Fort building and the surprise was a success!