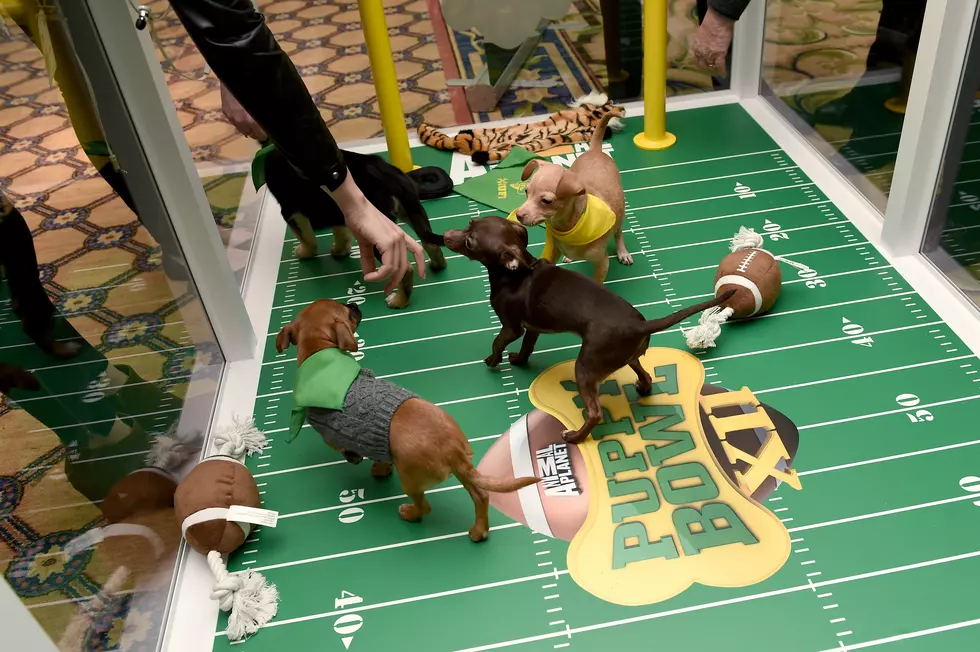 Puppy Bowl XIV is Fur Real this Sun. Feb. 4th
Getty Images for Discovery Communications
It's the ruff-est, tuff-est, cutest Puppy Bowl you'll ever see in the USA and it's on the Animal Planet channel this Sunday, February 4th before the Big Game!  
This adorable sporting event is for kids of all ages!  Enjoy two hours of puppy playfulness and penalties and watch as they unknowingly score a touchdown!
Listen for wagging tongue and cheek calls from the official on "puppy penalties, terrier touchdowns, and furry fumbles."
Did you know that every puppy in the Puppy Bowl comes from a great pet shelter?  Learn more HERE on the Animal Planet's Pet Adoption Resources.
Get ready for Teams Ruff and Fluff to play in this year's Puppy Bowl XIV, Sunday, February 4 at 2pm Central; 3pm Eastern.
Each Thursday morning with the My Morning Show, Bobby and Stacey receive a visit from It Takes A Village Canine Rescue with an adoptable and adorable pet!  Be sure to visit:  www.my1053wjlt.com for our Fursday Pet of the Week!