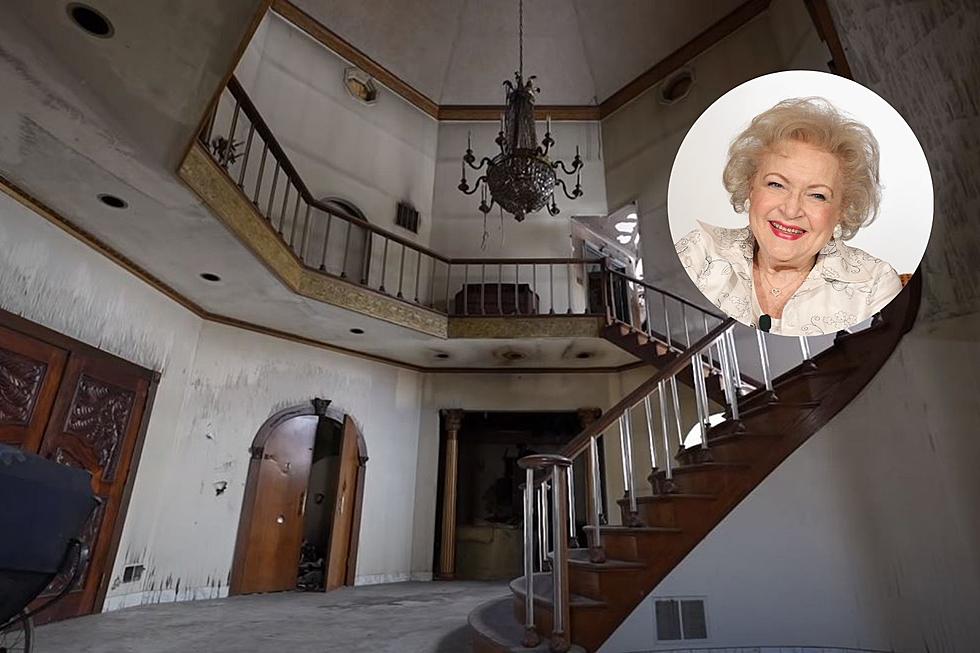 Look Inside Betty White's Former Mansion with Pinball Machines
YouTube/Urbex And Chill/Canva
We lost Betty White about a month ago and many people are still talking about her. some explorers found a mansion she used to live in, and while exploring found some very interesting items.
Betty live in this house about 30-years ago, so she want's the current owner of the home which now sits vacant due to a massive house fire about 6 or 7-years ago. As we are shown the home you can see where the fire started in the kitchen. There is significant damage in the kitchens (which seems to have been a really nice kitchen at one time). There is also damage in the bedrooms upstairs, bathrooms, and within the walls.
As the explorers take us on a tour of the basement, which was used mainly for storage it looks like. They come across some vintage pinball machines. One is Coney Island, and the other is Space Odyssey and they seem to have no fire damage to them. It looks like they were just left behind. Whatever the case, its a shame that they are just sitting in the dark and dungy basement just waiting  for someone to recuse them.
The house looks like it was a beautiful home at one time with a massive amount of items left behind by the family who owned the home. It seems they like hats, games, clothes, and fancy furniture, I wonder what it was like when Betty lived there?
See Inside One of Betty White's Former Homes Destroyed by Fire
Betty White lived here 30-years ago. Now the home sits abandoned since it was destroyed by a fire 6 or 7-years ago.
See Inside 1920 Converted Barn Listed For $1.9 Million