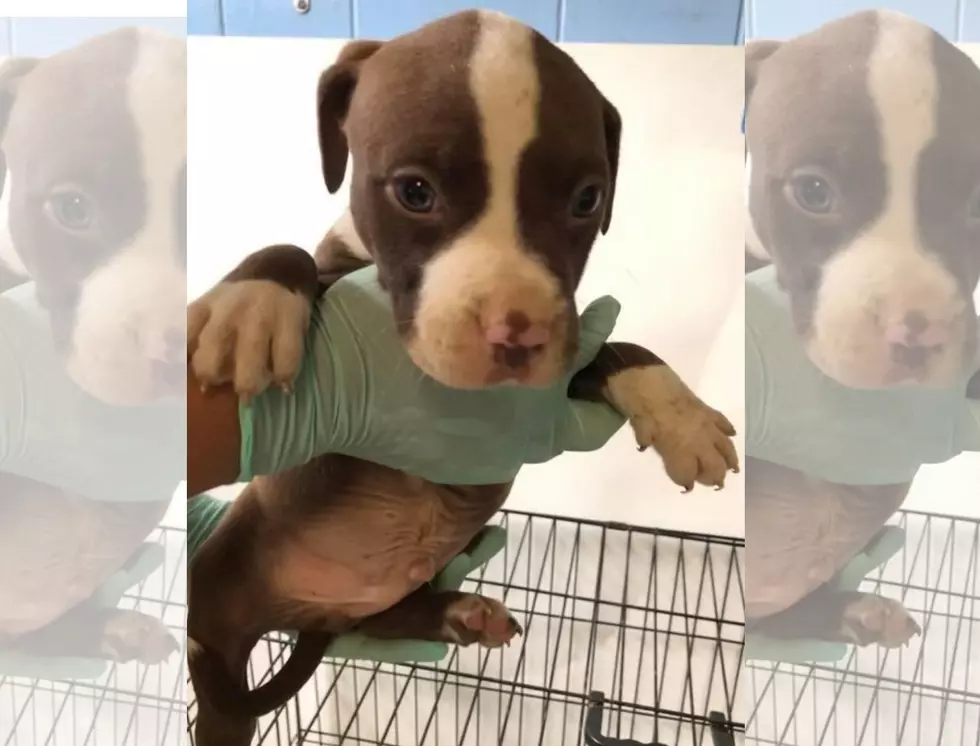 Evansville Rescue Seeking Foster for Ozzy Pawsborne The Prince of Barkness
It Takes a Village
It Takes a Village No Kill rescue here in Evansville is currently in need of foster homes for several dogs/pups.  Many of them have celebrity inspired names, but hey we're a rock station, so we were a little extra drawn to Ozzy Pawsborne, as you may know, he is the Prince of Barkness!
Here's what ITV says about the little guy:
IN NEED OF FOSTER

Ozzy Pawsborne, male pit mix

Approved fosters please email info@itvrescue.org. New fosters may apply at ITVrescue.org.
Please also consider checking out Ozzy's frineds, Wiggly Azalea, Gwenyth Pawtrow, Sarah Jessica Barker, and Christina Wagulara. All of the pups mentioned are in need of foster homes.  If you've never fostered its easy, they pay for the vetting of the dog, they just ask that you give them a comfy place to crash and some food. I fostered a dog last year, and it was really rewarding to know I was able to help a sweet pup on his journey.
They also have many dogs who need fostered as well, so if you're wanting a more established dog and not so much the work that comes with a puppy please consider fostering one of the adult dogs.  Of course if you're considering adding a furry family member to your home, please consider adopting. As the owner of two rescue dogs, I can assure you it's the best thing you'll ever do!
Enter your number to get our free mobile app
8 Tri-State Restaurants with Dog-Friendy Menus