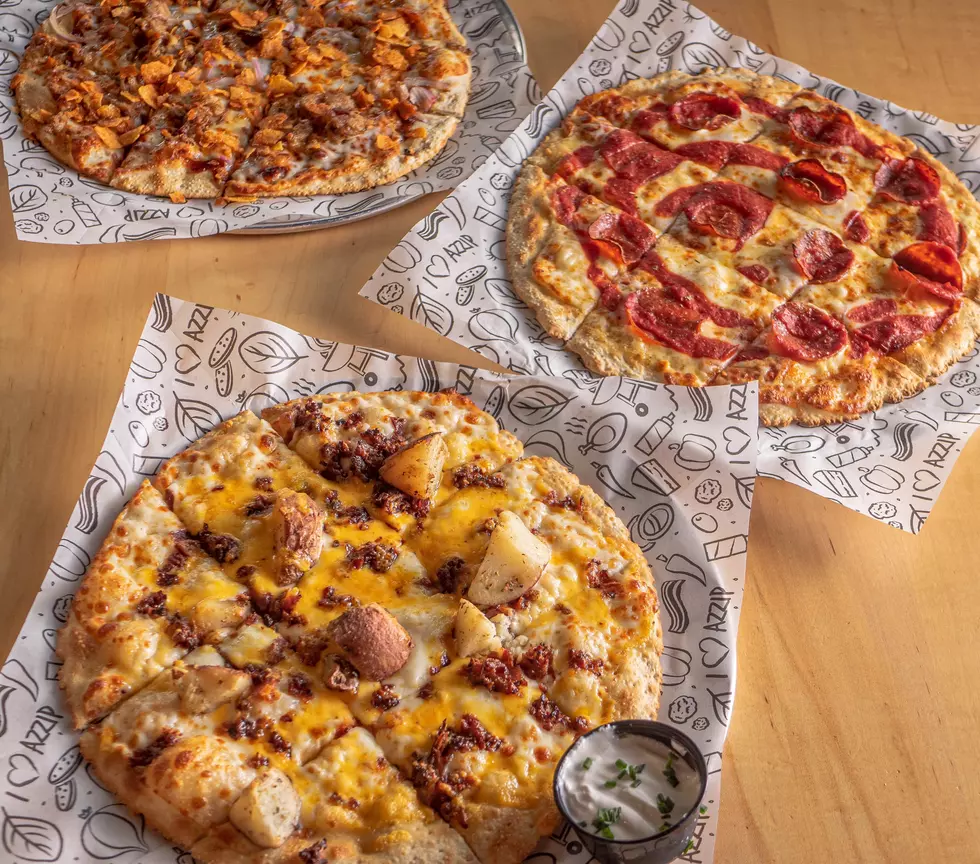 Azzip Pizza Joins National Chains on 'Top 100 Movers & Shakers'
Azzip - pizzas
In a cloud of continuous cancelations and bad news, I see a ray of sunshine. Actually, it's the yellow on the Azzip Pizza sign - A reminder that pizza hasn't been canceled.
If you have never had the deliciousness known as Azzip, we need to talk, or better yet, have lunch. I love that everyone that works at any of Azzip's ten locations has attention to detail. My husband has Celiac Disease, so eating out is a challenge, and pizza is usually a gamble. But, Azzip has a procedure in place for customers that have food allergies. They completely wipe down the prep area, and start with fresh gloves. They have a traditional Gluten Free crust or cauliflower, in addition to regular crusts.
Once you are a customer of Azzip, you stay #AzzipLoyal. Plus, founder and co-CEO Brad Niemeier is a super nice guy, who will jump right in and help where he's needed. He brought Bobby's curbside order at the Westside location a couple of weeks ago. Oh, and he shares my dislike of onions, too.
Knowing what customers want, and giving it to them has no doubt helped Azzip grow so quickly. Now, they will need to make some room in the trophy case (Or maybe it's a certificate, who knows) for the honor of being named 'A Top 100 National Fast-Casual Mover and Shaker'.
Azzip landed a nice spot at number 68, alongside some pretty big chains like Starbucks, Panera Bread, McAlister's Deli, and Chipotle. Did I mention that Azzip has 10 locations? That has to mean a lot to them, and it's well deserved.
Founder and co-CEO Brad Niemeier had this to say:
"This is such a cool honor for Azzip. The Top 100 list was used in my original pitch at Purdue in 2012 when there were very few pizza restaurants included, which helped emphasize my idea that there was a gap in the market in this segment! For Azzip to make this list 8 years later represents such a cool milestone in our history."
I say we celebrate with a Big Zip!
Enter your number to get our free mobile app
Even Seinfeld Would Be Jealous of This Cereal Collection