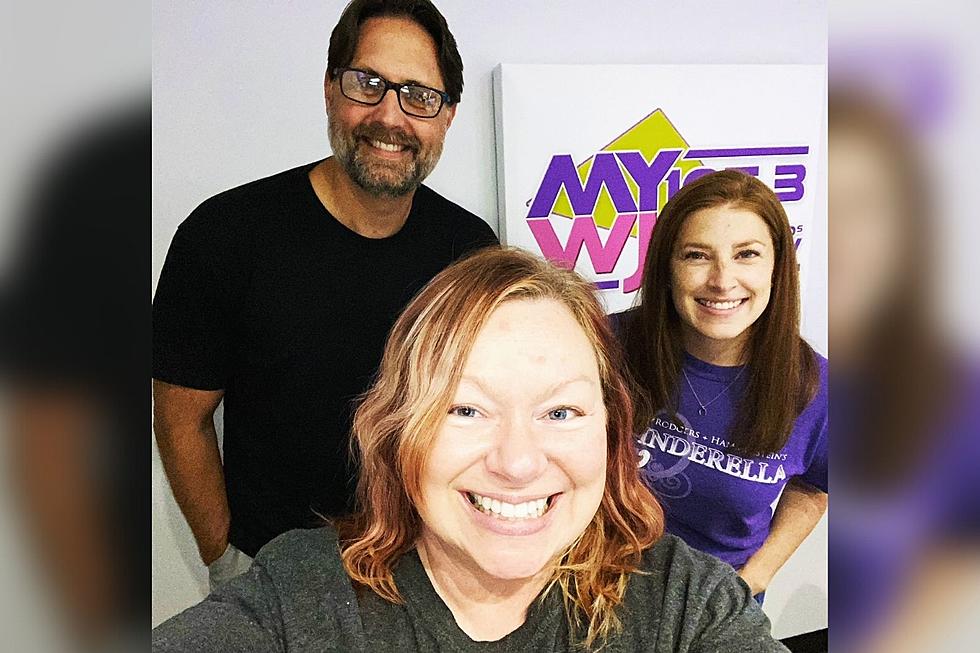 What Does Being a Fan of Cinderella Say About Your Own Childhood? [Podcast]
Bobby, Liberty and Kate Reibel
Before we go any further, I have to tell you that this headline is 100% silly and meaningless. It has to do with one of the questions during this week's episode of This or That, and there is absolutely NO validity to it. Having said that, let's continue...
Liberty and I were excited to get Kate Reibel in the This or That hot seat this week. Kate is the Executive Director of the Public Education Foundation of Evansville and a friend of the show. We just knew she would give us some good answers and would have no problem at all defending her choices.
Right off the bat, we started with a topic we all love to talk about - pizza - but a question that can easily be divisive. We had to know about her crust preference. Kate answered without hesitation, and she even offered up the best place in town to get said pizza preference. We also talked about TV viewing habits and preferred vacation locales. Then, all three of us found some common ground when we got to our music-based question. I was pleasantly surprised by Kate's answer about who she likes to listen to. I did not expect that - I don't know who I expected, but it wasn't her answer.
The reason we were even talking to Kate in the first place was to promote the PEF and EVSC Summer Musical Cinderella. That show has since come and gone - I can't wait to see what show they do next summer. So our final question had to do with the famous, mistreated princess-to-be who found true love at the ball. I feel like Kate's response might have given us a peek into her childhood. Maybe there are some deep-seated issues there involving step-relatives, see-through footwear, and talking to mice. I'm kidding, of course - Kate had a perfectly pleasant childhood, I just like to cause trouble every once in a while.
Take a listen - I think you'll feel like you know Kate (even if you've never met her) a little better after hearing her play This or That.
This or That with Kate Reibel
Check Out the Best-Selling Album From the Year You Graduated High School
Do you remember the top album from the year you graduated high school?
Stacker
analyzed
Billboard
data to determine just that, looking at the best-selling album from every year going all the way back to 1956. Sales data is included only from 1992 onward when Nielsen's SoundScan began gathering computerized figures.
Going in chronological order from 1956 to 2020, we present the best-selling album from the year you graduated high school.