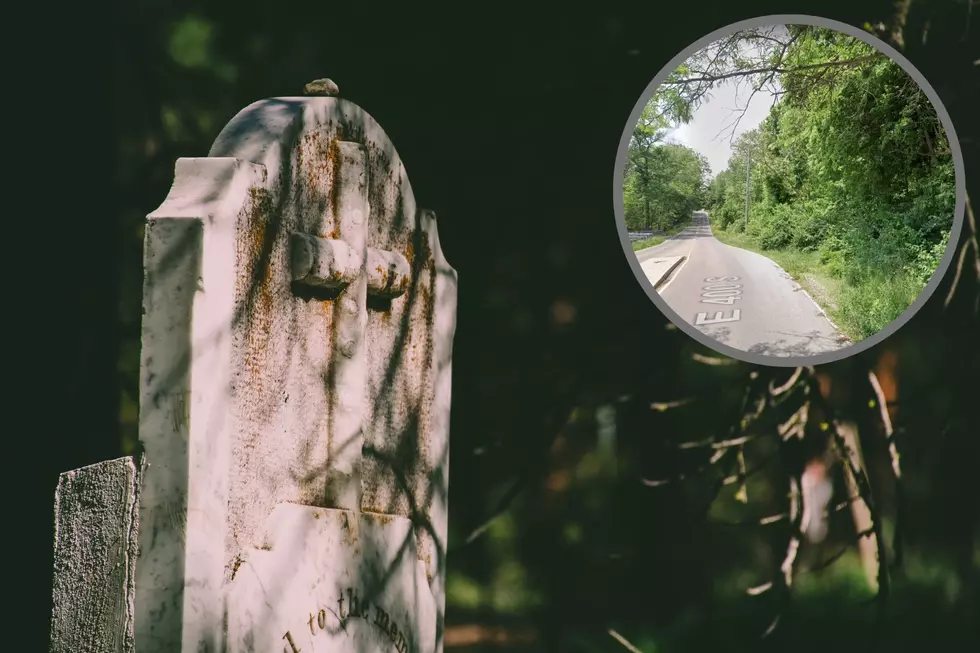 Unassuming Indiana Road Has a Grave in the Middle of It
Canva/Google Maps
If you blink, you just might miss it.
Weird Graves
In the midwest (specifically the Indiana/Kentucky region) we are no strangers to graves with interesting placement and backstories.  For instance, there's the grave of Squire Boone Jr. which is located inside of Squire Boone Caverns.  In Louisville, you can go shopping at a Bed Bath & Beyond, and pay your respects to the Burks Family at their cemetery plot on the way to your car (seriously their family cemetery is in the middle of a parking lot).
After your shopping trip, you can hop on over to Harrodsburg, Kentucky, and pay your respects to the grave of the unknown dancing lady which sits in the middle of a park. This leads us to one of the most interesting graves I've ever heard of, the grave in the middle of the road.
The Indiana Grave in the Middle of the Road
This brings us to Franklin, Indiana.  Nancy Barnett was born in 1793, it is said there was a spot where she loved to sit and overlook a nearby creek.  When Nancy passed away in 1831 her family decided to have Nancy buried in her favorite spot. Years later a road was set to be built over that spot, but her family insisted she not be moved.   So the road was built around the grave.
Here is what VisitIndiana.com says about the unique grave:
When Nancy Kerlin Barnett died in 1831, her family had her buried in her favorite place on a small hill near the village of Amity overlooking Sugar Creek. A small cemetery was then formed in the area. When Camp Atterbury near Edinburgh was being formed, several small cemeteries were uprooted and moved – all except for Nancy Barnett, whose son objected. Later a bridge over Sugar Creek was being planned and this time a grandson came to Nancy's rescue, camping out with his shotgun and refusing to let her be disturbed. So, the county built the road around it and placed a concrete slab on top of the grave. It won't be moving now, because it was granted a historical marker in 1912.

 
An Interesting Discovery Inside of Nancy's Grave
According to TheSouthside Times, in 2016 Nancy's grave was set to undergo work as being in the middle of the road has caused quite a bit of damage to the grave.  The plan was to lower the grave so it wouldn't sustain as much damage from the traffic passing by.   Although when work began, they soon found that what they thought was just the grave of Nancy, was actually the final resting place to 7 people.  Essentially they found a cemetery in the middle of the road. Although the grave reads only Nancy's name, the other people were put back into the grave when work was completed.
Local lore says this particular spot is haunted, what do you think?
Haunted Places in Indiana That You Can Visit
This map highlights haunted places in Indiana that you can visit! Here's a few of the places you can check out.