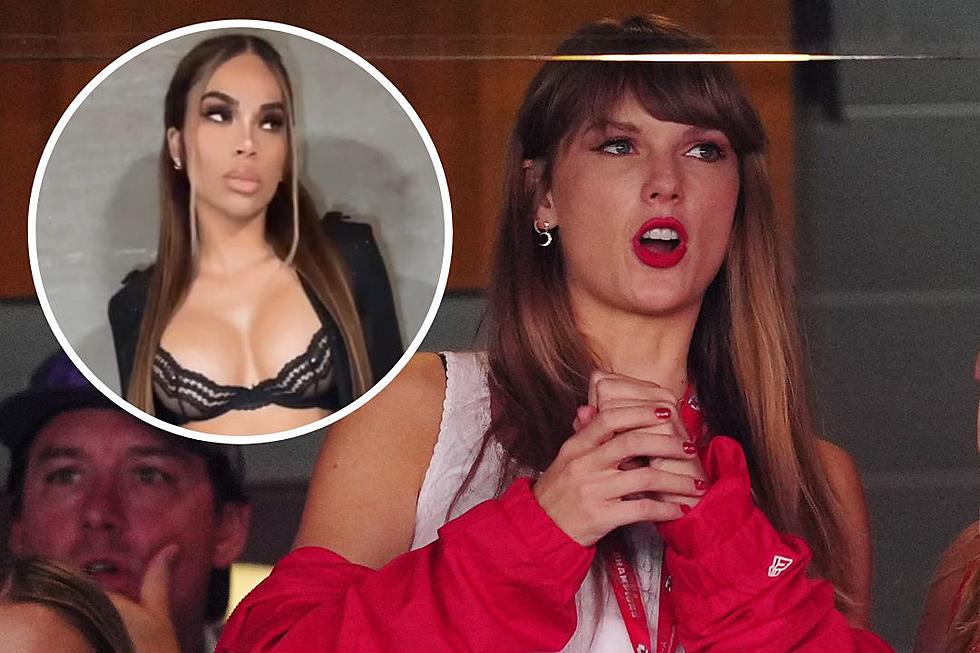 Travis Kelce's Ex-Girlfriend Sends a Worrisome Message to Taylor Swift: 'Once a Cheater…'
Jason Hanna, Getty Images / @mayabenberry via TikTok
Travis Kelce's ex-girlfriend Maya Benberry has a stern warning for Taylor Swift.
As rumors of a romance between the NFL tight end and pop superstar swirl online, Kelce's former girlfriend warns the singer to tread carefully.
"Only time will tell but like the saying always goes, once a cheater, always a cheater," the influencer told The Daily Mail, implying Kelce was unfaithful when they dated.
"Taylor seems like such a fun girl with a beautiful spirit so I wish her the best of luck but I wouldn't be a girls' girl if I didn't advise her to be smart. I'm sure by now she has mastered the ability to see who is really there for her, and who is just using her," Benberry added.
"I can only hope that she comes out the teacher in this situation and not the student," the social media personality concluded.
READ MORE: Travis Kelce Jersey Sales Spike Amid Taylor Swift Dating Rumors
Benberry and Kelce met on Kelce's short-lived 2016 E! reality dating series Catching Kelce, which Benberry won.
In a series of since-deleted tweets following their breakup, Benberry claimed that Kelce cheated on her with sports host Kayla Nicole, whom he dated on and off between 2017 and 2022.
"When you and your ex broke up five months ago but you find out via social media that he's supposedly been in another relationship for 6," Benberry reportedly tweeted.
Nicole similarly accused Kelce of infidelity in 2020, though he denied her claim.
Kelce first spoke publicly about his crush on Swift in July 2023 after attending her Eras Tour stop in Kansas City.
"If you're up on Taylor Swift concerts, there are friendship bracelets, and I received a bunch of them being there, but I wanted to give Taylor Swift one with my number on it," Kelce shared on his New Heights With Jason and Travis Kelce podcast.
On Sunday (Sept. 24), Swift was spotted in the VIP section at the Chiefs' game against the Chicago Bears, which they won 41-10.
Celebrities Who Dated or Married Into Royalty
Check out 13 Hollywood stars who reportedly dated or married into royalty or nobility.