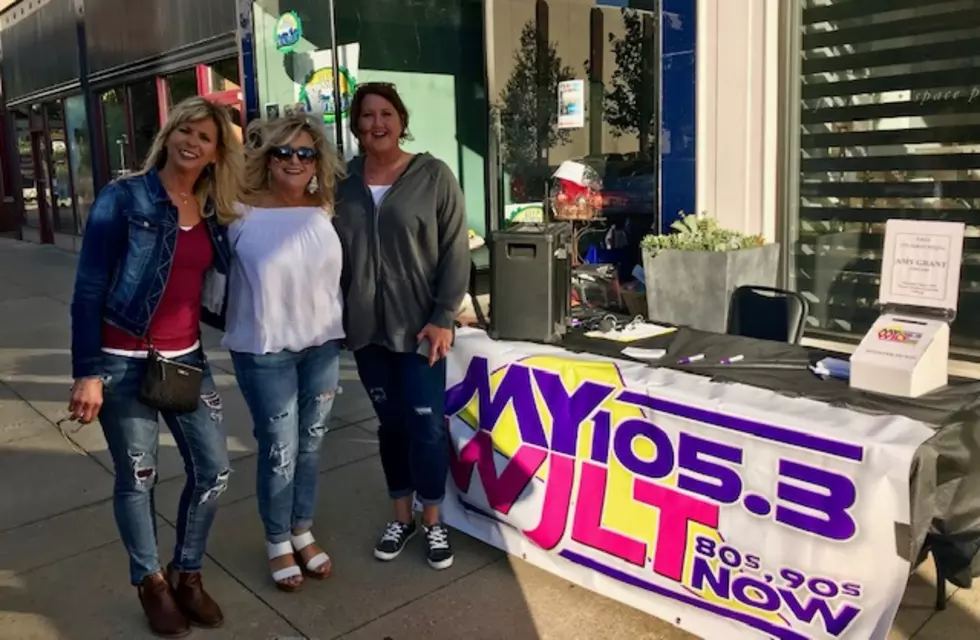 Spring Wine Walk & Azalea Path Big Hits This Weekend [Photos]
Spring Wine Walk credit by Deb Turner
I hope your weekend was as awesome as mine!  Friday's crowd was bigger than anticipated at the Downtown Evansville Spring Wine Walk and the weekend ended with a Sunday visit to the beautiful and amazing Azalea Path. 
First of all, no, I didn't see the Avengers: Endgame movie.  I still have some catching up to do before I watch it.  lol.
I was situated in front of the Y Factor Studio - Interior Design on Friday broadcasting the Deb Turner Dance Party and the crowd was bigger this year than last year. I had lots of fun and it appeared the crowd was too!
Thanks to everyone who stopped by and signed up for the Amy Grant concert tickets and to those who just felt like dancing!  A special thanks to to Cinda, Jennifer, and the staff at the Y Factor Studio on Main Street for their great hospitality.  Be sure to stop in!
Sunday's visit to the Azalea Path in Hazelton, IN was well worth the 50-minute away trip. It was breathtaking, amazing, beautiful, serene, and glad we decided to go even though it was cool and damp outside. Mike and I visited last year at this time and just love this place.  Here's some of my pics taken with my cell phone.