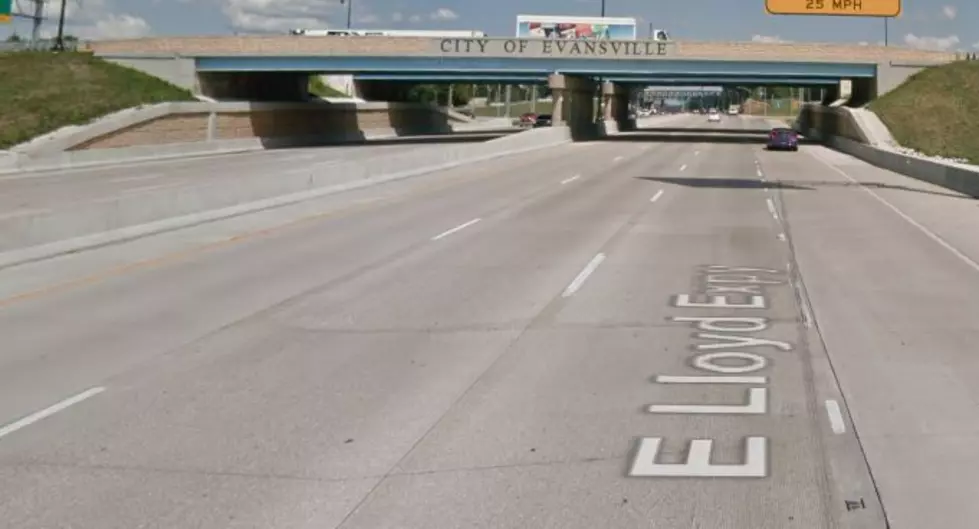 Pavement Patching to Resume on Lloyd Expressway
Google Maps
Earlier this week, you might have noticed the dreaded orange barrels back out the Lloyd Expressway. On Monday, INDOT crews resumed the pavement patching joint repair project that began in Spring 2019.
According to Evansville 411 News, one lane of the Lloyd Expressway will be closed intermittently during the daytime hours between U.S. 41 and Fielding Road. Work on this project will take place primarily at night, when traffic volumes are lower. This allows for crews to work in more than one lane at a time overnight, but only close one lane during the daytime hours to allow materials to dry, set and cure properly.
Evansville 411 reports that the lane closures will be intermittent depending upon the work schedule of the contractor and the locations identified for repairs. Two lanes will be open in either direction during daylight hours.
INDOT urges drivers to slow down and stay alert near crews. And, whatever you do, don't get a speeding ticket in the work zone like I did last Spring. It's very expensive and you have to appear in front of a judge. So just slow down.
The project is scheduled to be complete by the end of June, however inclement weather could cause delays.