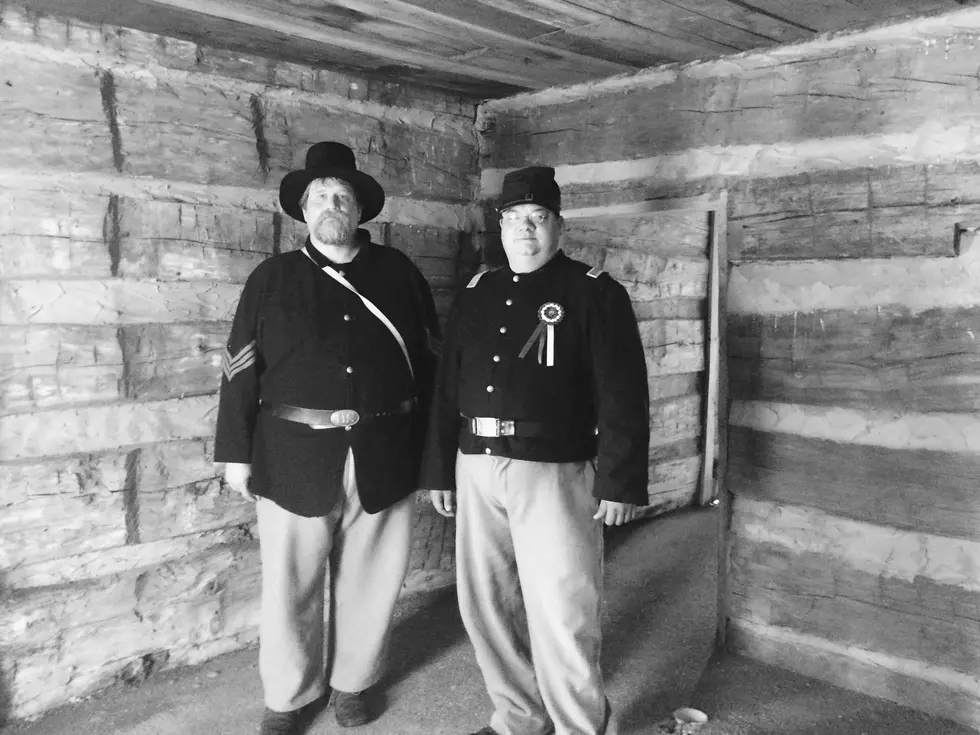 Newburgh Remembers This Weekend July 14-16
Newburgh Remembers 2016; credit by Deb Turner
The Newburgh Museum will host its 2nd annual "Newburgh Remembers" weekend with a reenactment of the Newburgh Raid this Friday, July 14th through Sunday, July 16th. 
The public is invited to experience a re-enactment of the live Civil War skirmish and more.  It's an event you won't want to miss featuring the sounds, sights, and tastes of Newburgh life during the American Civil War and how Newburgh was impacted by Johnson's Raid in 1862.
Experience a re-enactment of a live Civil War skirmish
Enjoy programs and games for the whole family
Listen to Civil War era music and taste food recipes from the 1860s
Engage in educational lectures from historians and experts on Newburgh History
Take part in a cotillion ball with period attire
Cotillion Ball at 5:30pm.  A formal ball and social gathering with food, drinks, and music.  Tickets can be purchased online or call 812-853-5045 or contact any Board Member.
Sutler Village/Food Vendors Open (9:00 am)
Wreath Ceremony (10:00 am)
Raid Reenactment (10:30 am)
Civil War Skirmish (11:30 am)
Civil War Era Activities (12:00 pm – 4:00 pm)
Larry Elliott Presents Abraham Lincoln (1:00 pm – 5:00 pm)
Ladies Afternoon Tea** (1:30 pm): The museum is now selling tickets for the Ladies Afternoon Tea as a part of the Newburgh Remembers weekend. The Tea will be held on Saturday, July 15, at 1:30 in Preservation Hall at the corner of State and Main Streets. Although period dress is not required, we request that there be no shorts or sleeveless tops and that you wear a hat. Tickets are $20.00 each or $120.00 for a table of 6 You can request tickets by calling the museum at 812-853-5045 or Melissa at 812-457-7043
Civil War Skirmish / Feature Demonstration (2:30 pm)
Reenactor's Supper (5:00 pm): Dinner for the Reenactors. (Reenactor's Only.  Not open to the public)

Night Cannon Fire (9:00 pm)  Lightshow
Church Service (9:45 am): Church Service provided by Newburgh United Methodist Church
Civil War Skirmish (11:00 am): Watch a second Civil War skirmish on a slightly smaller scale.
ERA Realty Historic Home Tour* (12:30 pm – 3:00 pm): Get an exclusive look at some of Newburgh's most historic homes, including homes that existed in the 1860s as witnesses to the Newburgh Raid. Tickets are available through the website, ERA Realty's Newburgh Office or the Newburgh Museum.
https://youtu.be/wdB6CvxyipgTrial of Andrew Huston* (4:00 pm)  Tickets are available online, or call 812-853-5045 at the Newburgh Museum or contact any board member.
Check out this video and rare photos of "Tooties" in Newburgh.  Subscribe to My 105.3 WJLT's "YouTube" channel for a chance to win a pair of tickets to Holiday World & Splashing' Safari!