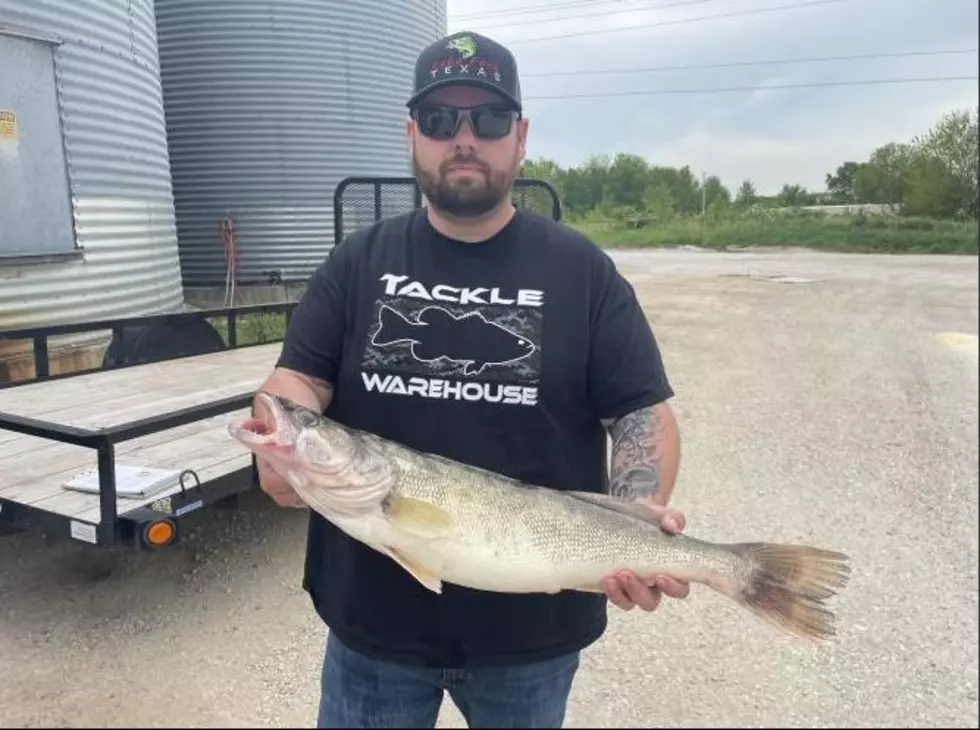 Missouri Man Catches Giant Fish and Crushes The Previous Record
Missouri Department of Conservation
Now, this is one big fish.
Tin Stillings of Morrisville, Missouri (just North of Springfield) caught the big guy he was hoping for a 7-pound, 8-ounce walleye from the Sac River. This replaces the previous record of 6 pounds, 14 ounces set in 2018.
The fish was officially declared the biggest catch when it was weight by Missouri Department Conservationist in Bolivar, Missouri. Stillings used a trotline to catch the fish. What exactly is a trotline?
a heavy fishing line with individual, shorter, baited lines attached at intervals, commonly referred to as snoods.
I still have no idea what a trotline is, but whatever Stillings did use this form of fishing got him in the record books (until the next big one is caught). Stillings told the Missouri Department of Conservation,
he filleted and froze the fish for eating but plans to have a replica made.
I am sure that is one fun story to tell family and friends and a giant fish you have hanging on your wall. To see all of Missouri's state fish records you can click this link and maybe just maybe your name will be next on the list.
LOOK: 100 years of American military history