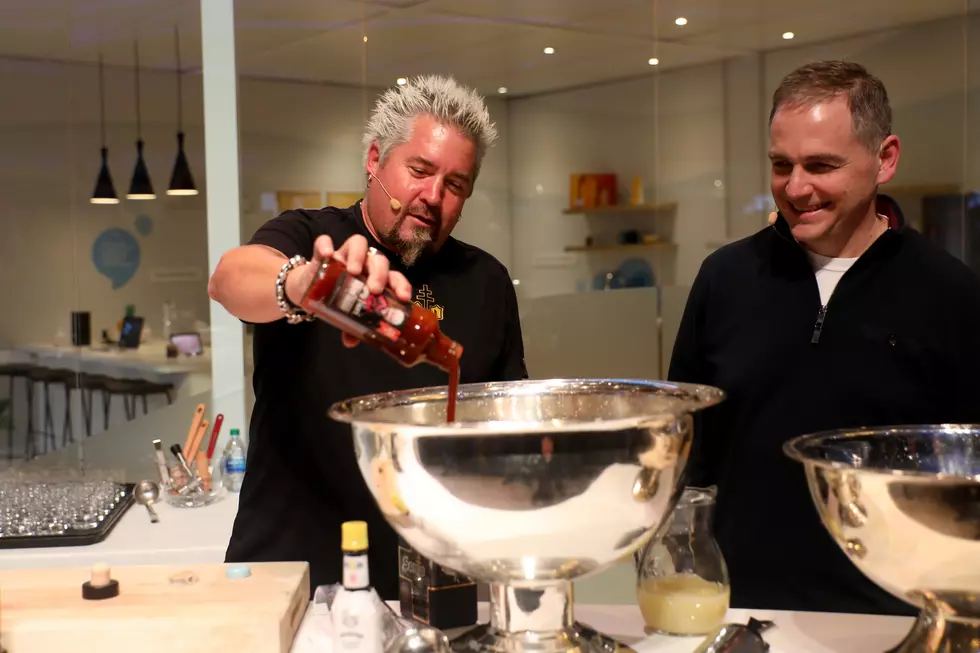 Liberty's Weird Obsession with Guy Fieri
Getty Images for Amazon Devices
I have a confession to make...I have a weird obsession with Guy Fieri. I binge watch Guys Grocery Games, Diners, Drive-Ins and Dives, and basically every show that Guy is in. I've been to two of his restaurants, in search of 'Guy Swag', and of course, hoping he's there to check on the day to day operations.
This is as close as I've ever been to Guy LOL! Every time I go to Disney Springs, my first stop is Chicken Guy! I cannot wait for the Nashville location to open. Hmmm, Guy will have to be at his own grand opening, right?
I was so excited, I asked the girl at the counter if they had any shirts for sale, to go with my Flavortown collection. She looked at me like I was from another planet. That's a no. I took my request to the manager, he brought me all kinds of stuff!
To complete my Guy collection, my husband ordered this Guy Fieri stand up! Of course, if you follow us on Instagram, you know that Guy has a special place in all of our pics with in studio guests.
Enter your number to get our free mobile app