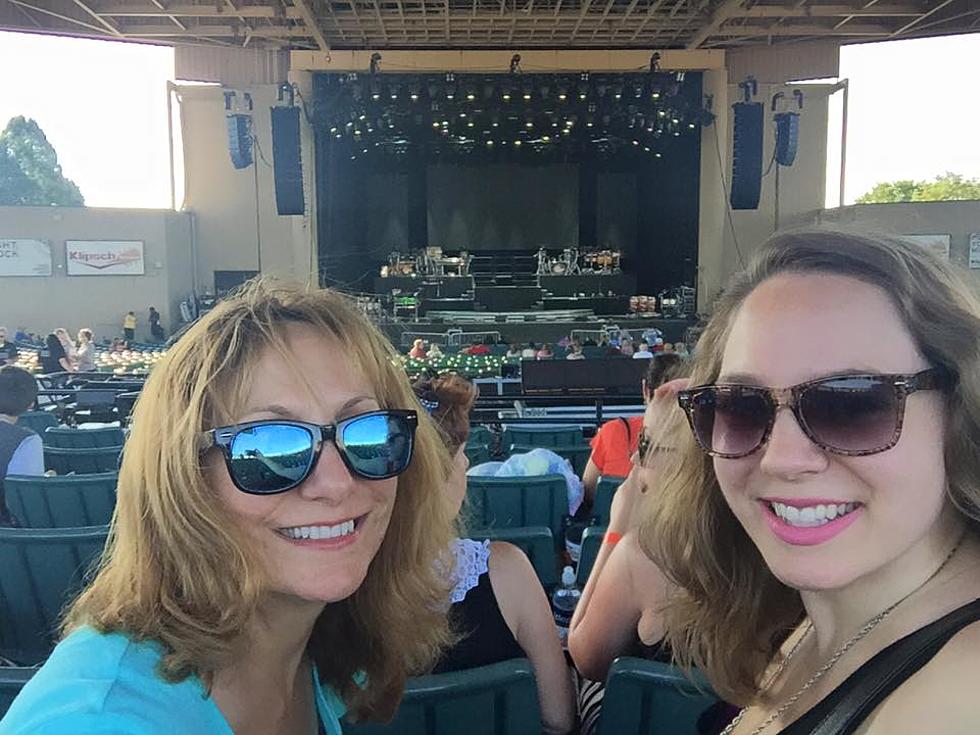 Klipsch Music Center in Indy Has a New Name
Deb & Jaclyn at the former Klipsch Music Center, Noblesville, IN
This morning during a news conference at the (former) Klipsch Music Center in Indy, it  was announced the venue has a new name!
(Pictured above:  Me and my daughter getting ready for an Earth Wind & Fire/Chicago concert at the former Klipsch Music Center)
Some of you may have very fond memories of this place first known as the Deer Creek Music Center which first opened in 1989.  It's a huge outdoor amphitheater situated in Noblesville, Indiana.  There have been several name changes over the years including the Verizon Wireless Music Center, then in 2011 it was changed again to the Klipsch Music Center.
The new name as of today is Ruoff Home Mortgage Music Center.  How do you pronounce it?  Roof-off or Ralph, or Roof, Rolph?  Nah, it's pronounced Roo-Off. 

So, the next time you get tickets to go to one of your favorite concerts there, just remember, it's the Ruoff Home Mortgage Music Center. That's a mouthful, isn't it? And, honestly, I'm not sure if I'll remember this new name!
I hope it doesn't cost anymore for shows!  But, if the cost of a ticket does go up, I hope it's to improve better traffic flow in and out of that place!
Some of my favorite shows I've seen at the Ruoff Home Mortgage Music Center:
Earth Wind & Fire
Chicago
Backstreet Boys
Doobie Brothers
America