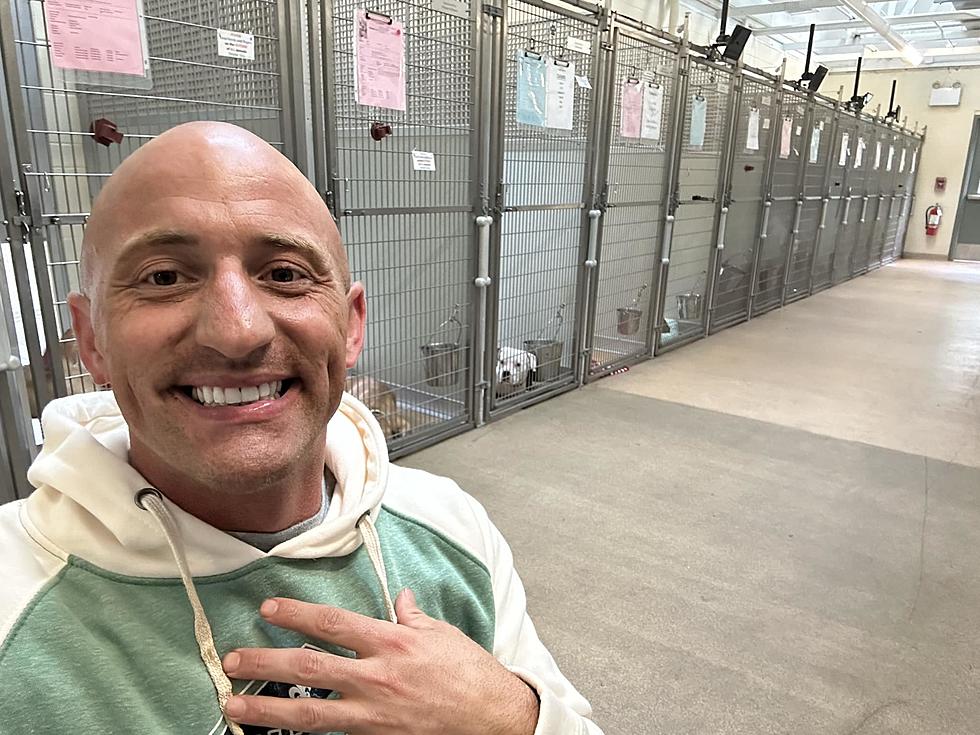 Three Western Kentucky Animal Rescues Hosting National Fundraising Events with Jordan's Way
Kris Rotonda/Jordan's Way
You might have seen him on The Dodo. You may even seen him on The Hallmark Channel. On Sunday, October 8th and Monday, October 9th, you have the chance to see nationally-known animal lover Kris Rotonda here in western Kentucky. Yes!  Kris' nonprofit- Jordan's Way- is making its way to the area to help raise money for Kentucky Kitty Cats in Hartford, Friends of Butler County Animals and SPARKY- Saving Paws Animal Rescue of Kentucky- in Owensboro.
Kris created Jordan's Way after his beloved rescue- Jordan- passed away on October 2nd, 2018. Kris rescued Jordan from a shelter way back in 2007 and credits Jordan with best, most rewarding eleven years of his life.
Here's a tribute video Kris created when he first decided to launch Jordan's Way.
Since that time, Kris has embarked on a massive tour of shelters and rescues across the country. To date, Jordan's Way has helped raise over $7,000,000 for shelters nationwide. Next month, he's coming to Ohio County, Butler County and Owensboro to help raise money for another- SPARKY!
The Kentucky Kitty Cats event is set for Sunday, October 8th from 6pm to 9pm. The SPARKY event is set for Monday, October 9th from 6pm to 9pm CST.  The Friends of Butler County Animals event will take place on Wednesday, October 11th from 6pm to 9pm. During those times, Kris will be streaming live and encouraging you (and anyone else tuning in for the fun) to give by making a donation. In addition to a tour inside the facilities, Kris will be introducing you to the adoptable pets housed there and will be competing in a variety of challenges. Those challenges are designed to generate much-needed funds for the missions.
Here's a great example of a challenge Kris and shelter workers and volunteers tackled at a recent fundraiser.
The Jordan's Way fundraiser in Daviess County will take place at SPARKY's facility at 1004 East 18th Street in Owensboro.
Check out these 50 fascinating facts about dogs: