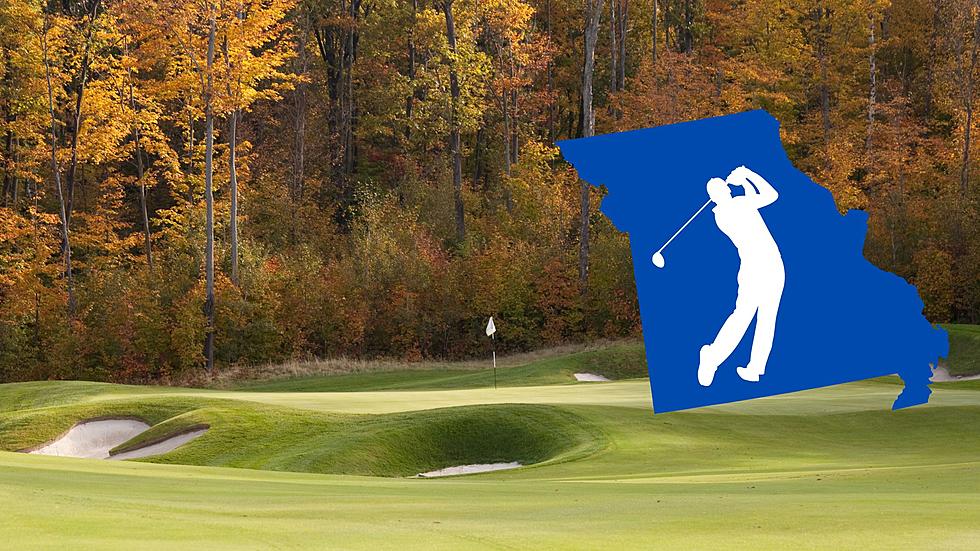 One of the 5 Best Fall Golf Courses in the US is in Missouri
Canva.com
If you love golfing and checking out the leaves changing colors in the fall then you need to book a tee time at this golf course in Missouri which was named one of the 5 best golf courses for fall foliage!
According to Golf Digest, the golf course at Big Cedar Lodge in Hollister, Missouri was named as one of the 5 best golf courses for fall foliage. Big Cedar Lodge's golf course made the list with the Green Mountain National course in Vermont, the Sugarloaf Golf Club in Maine, as well as courses in Michigan, Washington, and Virginia. What about Big Cedar makes it a golf destination in the Fall? On the site, they say...
"The Ozarks of southern Missouri are not tall, but their ridge-and-valley topography provide a sense of heightened elevation. Ozarks National at Big Cedar Lodge takes advantage of the illusion with holes that run out along ridgetops and onto elongated fingers of land that fall off into wooded ravines...Though not as broad as is customary for the designers, the cant of the holes and the engaging fairway bunkering put a premium on shaping shots and hitting the correct line off the tee."
To check out the full list of the best golf courses for fall foliage, click here!
I will say I think golfing in the fall is wayyyyy better than golfing in the summer. Getting out on the course and not having to worry about baking in the sun, the bugs, becoming a sweaty mess, or any of the other negatives (like sunburn) that come with being outside in the summer, is terrific. You can still drink beers with your friends, smoke a cigar, and enjoy golf while wearing a quarterzip and a vest, ya know?
LOOK: The best minigolf in every state
Using 2022 data from
Tripadvisor
,
Stacker
compiled a list of the highest-rated minigolf courses in all 50 states including Washington D.C.
Gallery Credit: Madison Troyer