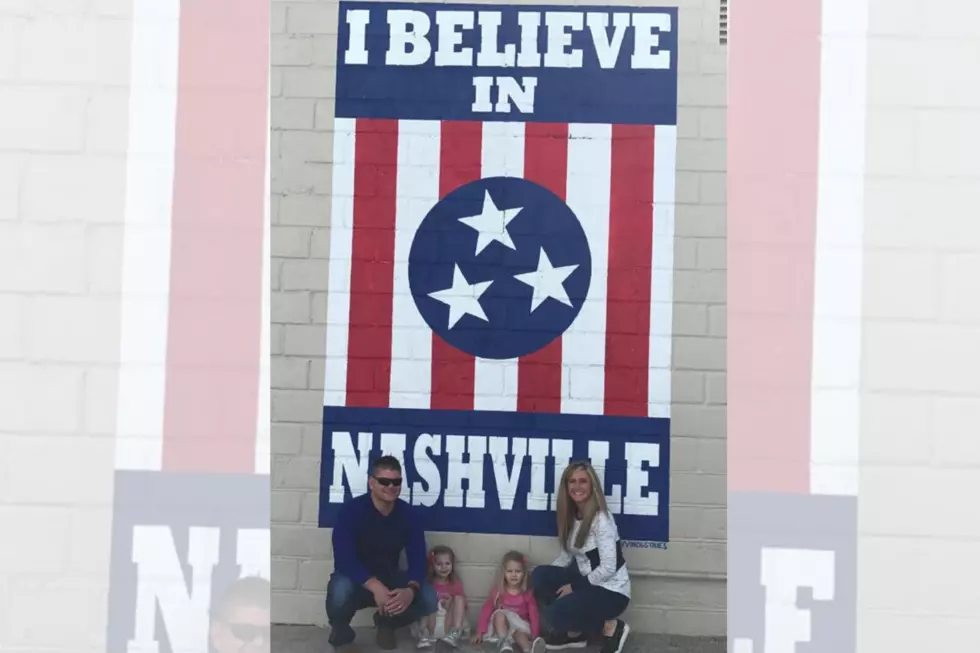 'I Believe in Nashville' Mural Unscathed – How To Support Victims
Nashville Amber DeWig
Nashvillians are still assessing the damage after tornadoes devastated the East side of Nashville. According to USA Today, at least 24 people lost their lives in the tornado, and another 38 are still missing from Putnam County. The Emergency Management Agency of Putnam County released the updated missing persons list:
Lisa Burgess
Rachel Baughman
Katherine Julian
Doreen Black
Ryan Hunter
Penny Penelope Cole
Phyllis Burchett
Charles Spurlock
Diana and Robert Smith
Michael Bowers
Iris Walker
Dwight Gentry
Rocky Smith
Stella Zuller
Ryan Packinghan
Dustin Kingsland
David Phillips
Maureen Langford & Andi Otis
Edward Carter
Tommy Knight
Robin & Bethany Babb
Joey Dedemicis
Joe Murphy Jr.
Denton Nelson
Glen & Anthony Phillips
Rick Stegill
Rocky Smith
Ryan Packinghan
Tracy & Cody McGhee
Peyton Jackson
Colton Matheney
Kathy Koch
Joe Yoder
One structure held its own against the storm, and it's pretty amazing. The 'I Believe in Nashville' murals are as recognizable as the 'Batman' building. The mural is located at 917 Woodland Street. It faces downtown, toward the river.

After seeing that, it's easy to believe this description of the mural from the 'I Believe in Nashville' Facebook page, 'It is a symbol of unity and civic pride created by Nashville artist and owner/designer of DCXV, Adrien Saporiti. Nashville is a unique nexus of cosmopolitan and Southern culture, and if there is one thing that connects us all, it's the city itself.'
Here is a better view from Google, before the storm.
The entire country is ready to help Nashville clean up and rebuild. The American Red Cross of Tennessee is providing shelter and support for families and individuals that have been affected. You can help the efforts with monetary donations.
Donate Blood - Over 200 victims are in Nashville area hospitals, making the need for blood urgent. Just 1 pint of blood can help save as many as 3 lives. Find a blood drive or organize your own HERE.
Monetary Donations - The Red Cross has made it very easy to designate where your monetary donations go. You can use the drop-down on their online form, and select Disaster Relief HERE. 
Disaster Response - This is a very specific way to help. The Red Cross is asking for trained volunteers to join their Disaster Reaction Team in Nashville. If you are already trained, you'll find information on how to help HERE.
Enter your number to get our free mobile app