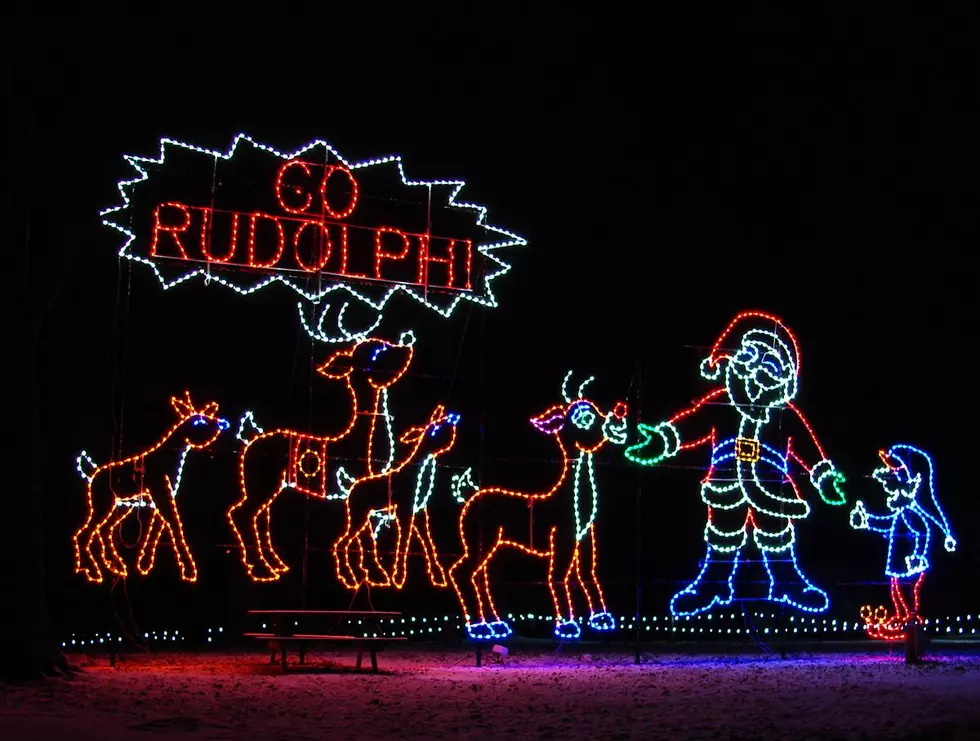 How to Win a Car Pass to Santa's Land of Lights at Lake Rudolph
Facebook/Santa Claus Land of Lights
Can you think of a better place to see beautiful Christmas light displays than at Lake Rudolph in Santa Claus, Indiana?
The Santa Claus Land of Lights is a drive-through display that stretches over a mile long, making it the largest campground holiday light show in North America. Each year, thousands of families enjoy the telling of the Shining Story of Rudolph on story boards and brilliant LED light displays! We are giving you the chance to create new family memories by giving away car passes to the Land of Lights.
Each day during the MY Morning Show (around 7:10am), Liberty and I will deliver a dramatic reading of some classic Christmas song lyrics. If you can correctly identify the song, you'll win!