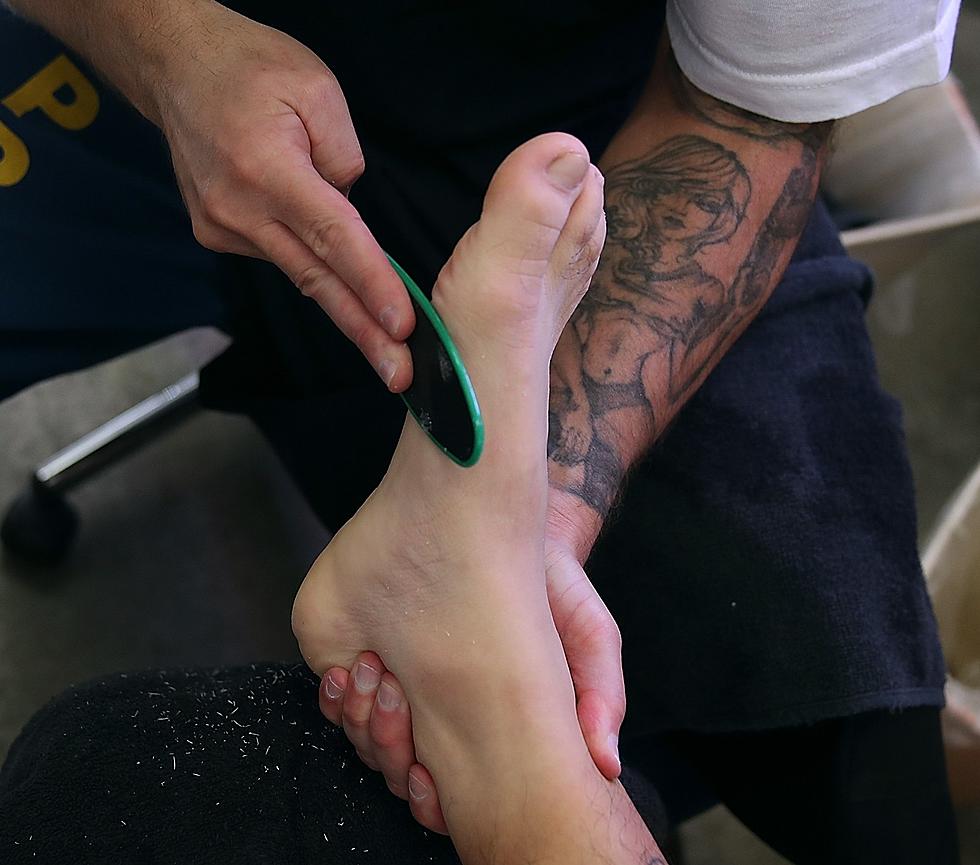 Got Dry Cracked Heels? Here's the Top 10 Remedy Picks
Getty Images
Dry cracked heels are something I deal with not just in the winter, but, almost year 'round!  Here's some ideas for smoother feet!

I love, love getting pedicures, but, I can't afford getting them all the time! So, I recently purchased a new pedi scrubber with hopes of soft heels again.  Seems no matter what I purchase over the counter, my heels are still continually hard, dry, and cracked.  Ewww.  I've used pumice stones, ultra shea butter creams, and other products and I still have ugly looking heels!
I've been using the Spongeables Pedi Scrub Citron Eucalyptus Aromatherapy Foot Buffer for about a week now. It's taking the surface dead skin off but, I think I really need a heavy duty steel wool SOS pad!  lol.
NatraCure Vented Moisturizng Gel Heel Sleeves
Miracle of Aloe Heel Stick gel socks
Dr. Entre's Foot Balm
Nado Care Moisturizng Socks
Kerasal Intensive Foot Repair Exfoliating Moisturizer
Ancient Greek Remedy 100% Organic Therapy Foot Butter Balm
Rx Skin Care Antifungal CreaM
Miracle of Aloe Heel Stick 2.5 oz Stick Pack
PurSources Urea 40% Foot Cream
Curveland Foot Treatment Therapeutic Moisturizer Cream
I have not purchased any of these (yet) but, will have to at least try a few and see if they work. Have you used any of the above products? Or do you know of a great DIY remedy? Share your stories here, on our Facebook, and on the MY 1053 APP!   I'd love to know what works!  - Deb Turner  #crackedupinmyheels
Enter your number to get our free mobile app