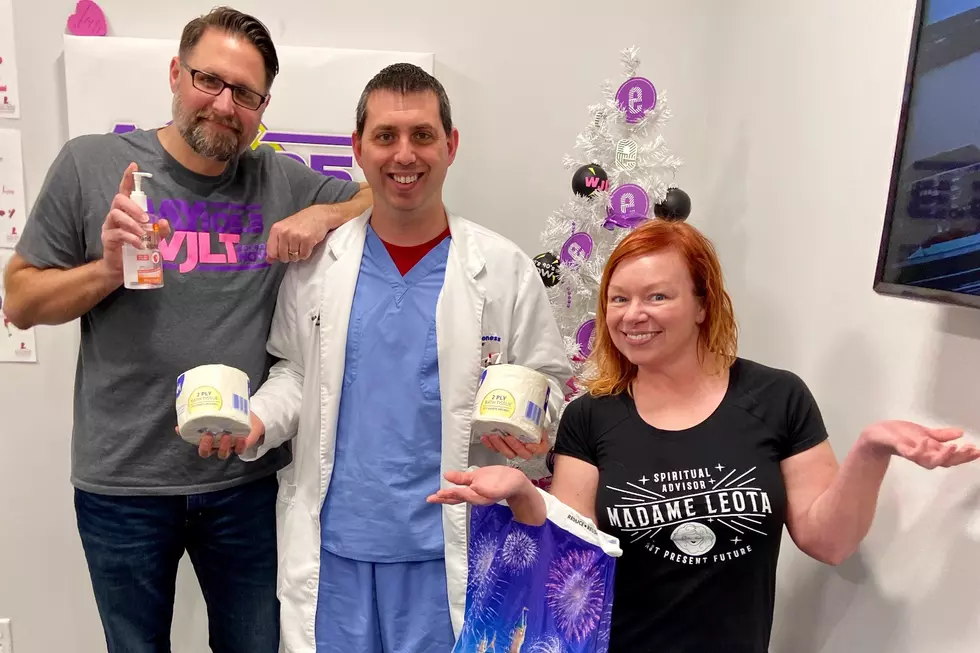 Evansville Doctor and City Officials Weigh In on COVID-19
Bobby, Liberty and Dr. Adams
The news concerning COVID-19 and the novel coronavirus is continually changing from one minute to the next. It's definitely a scary and confusing time. Folks everywhere are anxious and on-edge, not knowing what will happen next, or how long this threat will last.
We thought it was important to hear from some of the people who are dealing with this situation up close and personal on a daily basis. What are they seeing...what is our city doing in response to COVID-19...and what is their advice for us? We're also curious about what song(s) they hum or sing while washing their hands for 20 seconds. Hehe!
Liberty and I had the chance to speak with Dr. Phillip Adams, the Hospital Director for Deaconess Mid-Town. We also spoke with Evansville Mayor Lloyd Winnecke and with Sergeant Todd Ringle from the Indiana State Police. We appreciate them taking a few minutes from their busy schedules to join us on the MY Morning Show. We hope that you'll take a few minutes to listen to what they have to say.
Dr. Phillip Adams, Deaconess Hospital
Evansville Mayor Lloyd Winnecke
Sergeant Todd Ringle, Indiana State Police