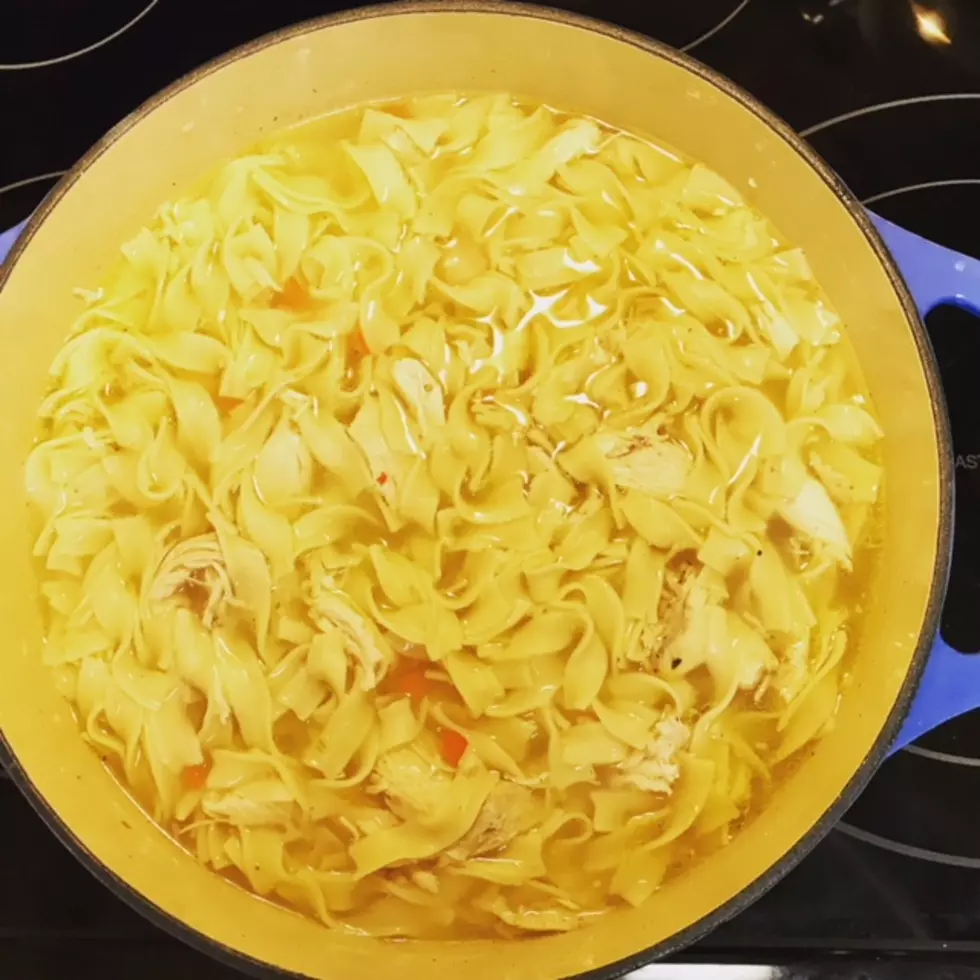 Deb's Quick & Easy Chicken Soup [Recipe]
Deb's recipe for quick and easy chicken soup
I love cooking in the kitchen, especially when it's a quick and easy recipe.  This recipe is one I just made up this past winter and it turned out delicious!  Here's a great cooking hack for making Chicken Soup quick and easy.
Perhaps you have made your chicken soup this way before, but, if you haven't, take a look.  Here's what you'll need:
One baked chicken from the grocery store
Chicken broth - 2 containers of liquid broth (32 oz each)
Pasta - 1 lb.
Carrots - cut up and diced  1/2 cup
Onion - cut and diced 1/2 cup
Fresh garlic - one clove cut and diced
Salt and pepper to taste
Big soup pan
Fill your soup pan with 2 containers of liquid chicken broth.  I usually grab Swanson or whatever brand is on sale. Boil the broth and add a pound of your favorite pasta.  Add cut up diced carrots, onions, and garlic while boiling.  You may also add salt along with pasta and vegetables. Of course, you can add whatever veggies you like in your chicken soup, but, I like to keep it simple.  Follow directions on the time it takes for the pasta to cook as this will vary depending on which pasta you choose.  I like to use the wide broad egg noodle.  When your pasta is nearly cooked, add small pieces of the baked chicken to your soup.  Be sure to remove the chicken skin before adding it to the soup!  I usually use the white meat, but, you can use whatever part of the chicken you prefer.  Turn down the temperature to medium or low and let cook for about another 10 minutes. Season with salt and pepper.