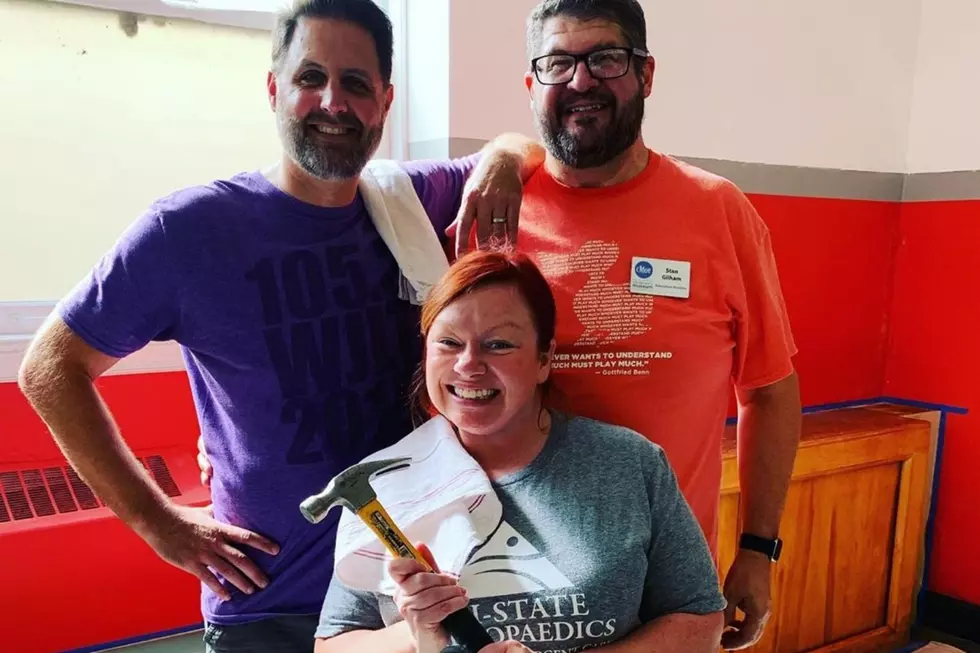 Amy Canterbury Talks United Way Virtual 'Day of Caring' [Podcast]
Bobby & Liberty working up a sweat at cMoe during the 2019 Day of Caring.
Friday, September 18th is/was supposed to be the 27th annual Day of Caring with the United Way. It still is, technically, but it just looks a little different this year (like just about everything else in 2020). For the last 26 years, the United Way's Day of Caring has been the largest one-day volunteer event in Southwestern Indiana, as thousands of volunteer head out into the community, tackling all different kinds of helpful projects. Last year, Liberty and I spent some time with our buddy Stan Gilham at the Children's Museum of Evansville.
Due to the ever-present 'rona concerns, the 2020 Day of Caring is going virtual and will be driven through social media as the Day of Sharing. The United Way invites all previous volunteers, nonprofit organizations, sponsors, companies and agency clients to share on social media their fondest memories, favorite Kickoff moments, pictures and inspirational stories from past Days of Caring.
United Way President & CEO, Amy Canterbury, came on the MY Morning Show to share more details about this special day.
As Amy mentioned, the United Way is giving away some great prizes to folks that participate in the Day of Sharing. There are several different contests happening today...
Oldest Day of Caring picture
Oldest Day of Caring shirt
Most previous Day of Caring shirts
Most inspiring DOC story
Be sure to tag the United Way of Southwestern Indiana when you share on social media, so you'll be eligible for prizes and also tag others in the picture, the nonprofit organization you helped and your company. Don't forget the hashtags #DayofSharing and #LiveUnited. Here's how Evansville Mayor Lloyd Winnecke officially got the day started.
https://m.facebook.com/story.php?story_fbid=2751214268538046&id=59207525844
In addition to the Day of Sharing, the United Way is also kicking off their annual campaign today. This year's theme is "What We Do Together Today Determines Tomorrow - Now More Than Ever, Live United." The money raised through the United Way campaign stays right here in Southwestern Indiana, to fund dozens of local programs and services that help people build better tomorrows – things like financial stability, access to health and school success. Learn more about this year's campaign at unitedwayswi.org.
Enter your number to get our free mobile app
Tri-State Non-Profits That Need Your Support