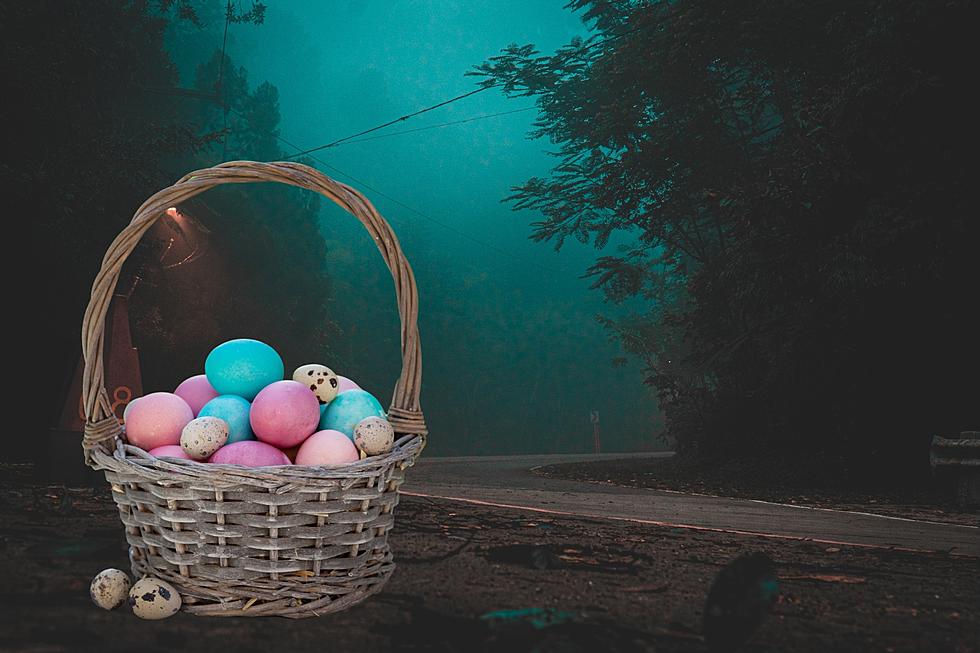 Add a Little Spooky To Your Easter With A Southern Indiana Egg Hunt Ghost Walk
Canva
Take a tour of New Harmony while hearing ghostly tales and hunting for Easter eggs.
Haunted New Harmony
I don't know about you, but I am a sucker for a good ghost story! If you give me the opportunity to walk through an old town and learn about some of the spookier aspects of the town's history, I am IN! Haunted New Harmony takes you through the streets of New Harmony, Indiana, and does just that.  You learn about some of the more interesting histories behind some of the historic buildings in New Harmony, and you just might catch a glimpse of a past New Harmony resident who never actually left.
Haunted New Harmony hosts two different ghost walk tour options, which you can check out here. 
A Spooky Easter Egg Hunt
Easter Sunday is April 9th, and there have already been several public Easter egg hunts for kids to participate in.  There's no doubt that on Easter weekend all across the Tri-State, there are several egg hunts going on, but none will be quite like the Easter Egg Hunt Ghost Walk that Haunted New Harmony is hosting!
On Saturday, April 8th,  Haunted New Harmony is hosting a special Easter Egg Hunt that takes place during a ghost walk! So you can hunt for Easter eggs while hearing some ghostly tales. Here is what Haunted New Harmony has to say about the Easter egg hunt:
We learned a thing or two from last year and will be adding MORE EGGS, MORE PRIZES and making this Ghost Walk kid friendly (ten and over). We'll still have all the spooky thrills and tales about the history and hauntings, but will be having a fun egg hunt in the middle. Pick from our Dark Side Ghost Walk or our Original Ghost Walk. Both are fun and spooky, but are in different areas of town.

EGG HUNT Ghost Walk Saturday, April 8th (8-9:30pm) Dark Side Ghost Walk with Joni Mayhan/Donna Tilly. Click HERE for tickets.
Haunted Places in Indiana That You Can Visit
This map highlights haunted places in Indiana that you can visit! Here's a few of the places you can check out.