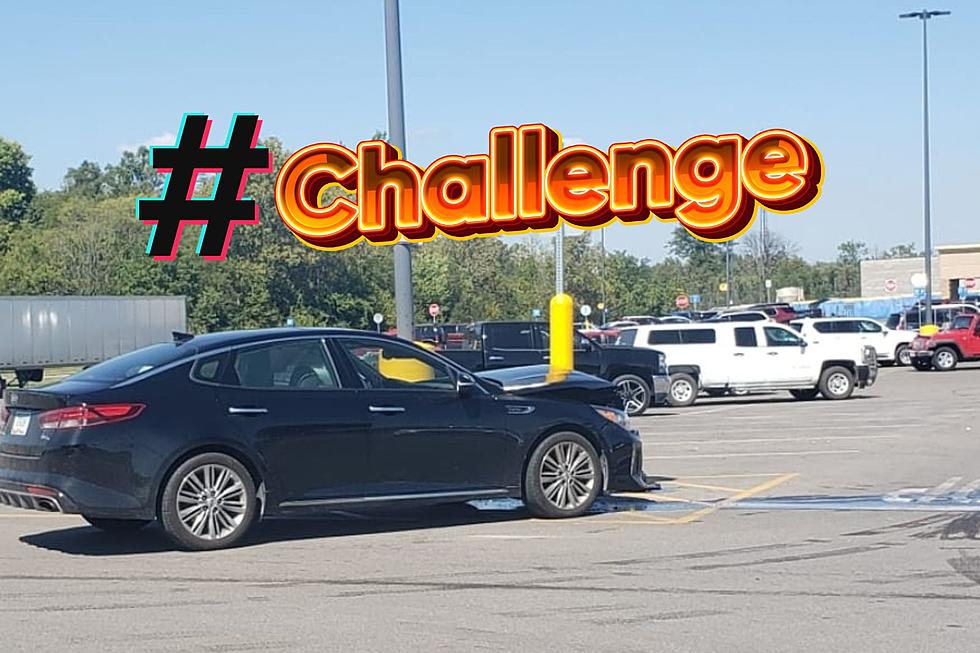 Why are Yellow Poles Attacking Vehicles in the Princeton Walmart Parking Lot?
PHOTO: Gibson County News & Talk
Some speculate that the yellow poles in the Princeton Walmart parking lot have a vendetta against cars, or maybe it's a new TikTok challenge.
Is the Color Yellow Cursed?
Ok I am digging into what could really be happening in parking lots with multiple yellow pole crashes. So, I asked various internet searches about the color yellow being cursed. No, the color yellow is not cursed. Colors themselves are not inherently cursed or blessed. 
High Profile Vehicles Don't See the Pole
This was one theory over the summer. As we can see from this latest pole incident, that isn't always true. I can't speculate about what actually caused any of these pole crashes, but I'm not convinced that poles aren't forming an army to take out every car.
Terri Dawn Cross: Poles need to be a little bit taller for people can see them plus if the sun is glaring on them you can't really see the poles anyway.
Dan Scott: The only reason all these poles are hit is simply because they are all underground and pop up randomly like the game hitting them and knocking them back down. These poles are not up and visible before they are hit!! Now you all know the rest of the story!! Very simply you cannot blame the drivers. One second there not there the next second Bam! 
This isn't the only parking lot with attacking poles.
15 Hilarious Responses Mainers Have About the Walmart Pole in Auburn
Mainers share some funny responses about the yellow pole at Walmart that keeps getting hit.
Gallery Credit: Chantel
Cars Can't Stop Crashing Into One Yellow Pole at the Auburn, Maine, Walmart
There's a yellow pole in the Auburn, Maine Walmart parking lot that gets hit by drivers on a regular basis.
Gallery Credit: Jeff Parsons