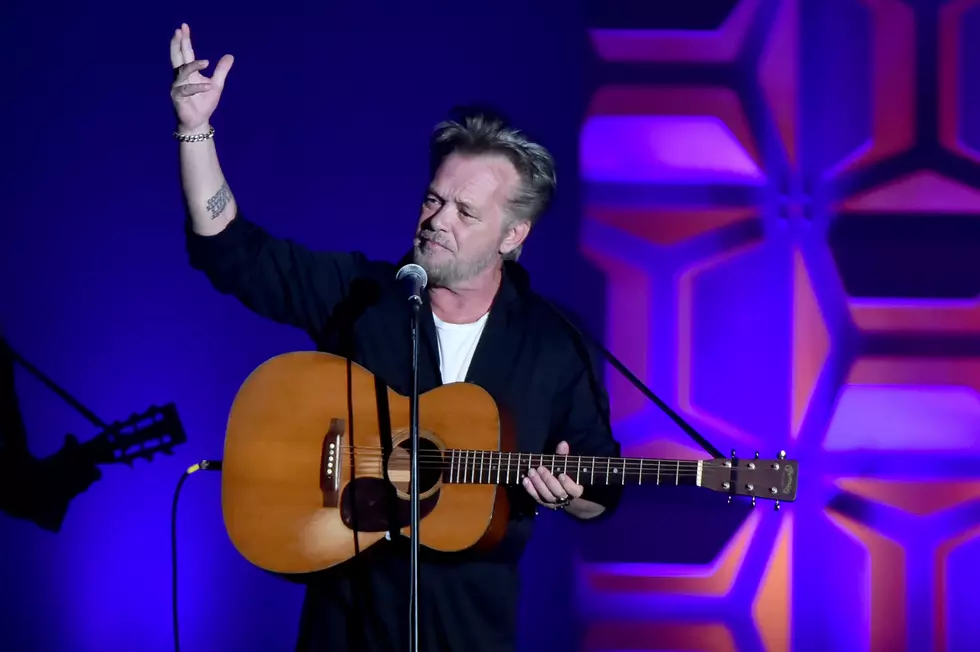 Here's How to Win Tickets to See Indiana Native John Mellencamp in Concert
Getty Images for Songwriters Hal
To most folks, he is known as John Mellencamp, or you might be old enough to remember him as Johnny Cougar, John Cougar Mellencamp, or even just JCM. Regardless of the name he goes by, he is one of Indiana's favorite sons and one of the most successful Hoosier celebrities. The Seymour, IN native, recently announced dates for his much-anticipated "Live and in Person 2923" tour. The announcement was especially exciting because it was made during the opening of the permanent John Mellencamp exhibit at the Rock and Roll Hall of Fame.
The tour features 76 shows throughout North America, including several shows in John's home state of Indiana. The tour begins with a two-night stint in Bloomington, Indiana on February 5 and 6, and wraps up with two nights in South Bend, Indiana on June 23 and 24. In between those dates, Mr. Mellencamp will come to Evansville for a two-night visit as well.
John Mellencamp Concert Details
When: Friday, May 5, and Saturday, May 6, 2023
Where: Aiken Theatre at the Old National Events Plaza
Tickets are on sale now. Keep reading to find out how to WIN tickets from us.
Mellencamp's Permanent HOF Exhibit
Legends of Rock: John Mellencamp is a new, permanent part of the Rock and Roll Hall of Fame's Legends of Rock exhibit. Guests can see artifacts including the suit worn in promotional photos for Mellencamp's 2003 album Trouble No More, his 1976 Fender Telecaster Custom guitar which was played onstage extensively, and the studio tracking chart for "Jack and Diane" from 1981.
How to Win John Mellencamp Tickets
Mellencamp has had so many iconic songs that it only takes hearing a few notes to instantly recognize them. This week we are playing a game called Mellencamp Melodies and giving away concert tickets to the winners. Each morning at 7am, Liberty is going to hum a portion of a John Mellencamp song. If you are caller #5 (to 812-421-1117), and you can name the Mellencamp Melody, you will be our winner.
38 Celebrities Who Were Born in Indiana
There are a bunch of famous folks that everyone knows were born in Indiana, but there are even more that you didn't know about. Most of this list is arranged in alphabetical order, except for the handful of celebrities born in our neck of the woods here in southern Indiana. I gotta give them a little preferential treatment.
28 Popular and Obscure Songs With 'Indiana' in Their Lyrics