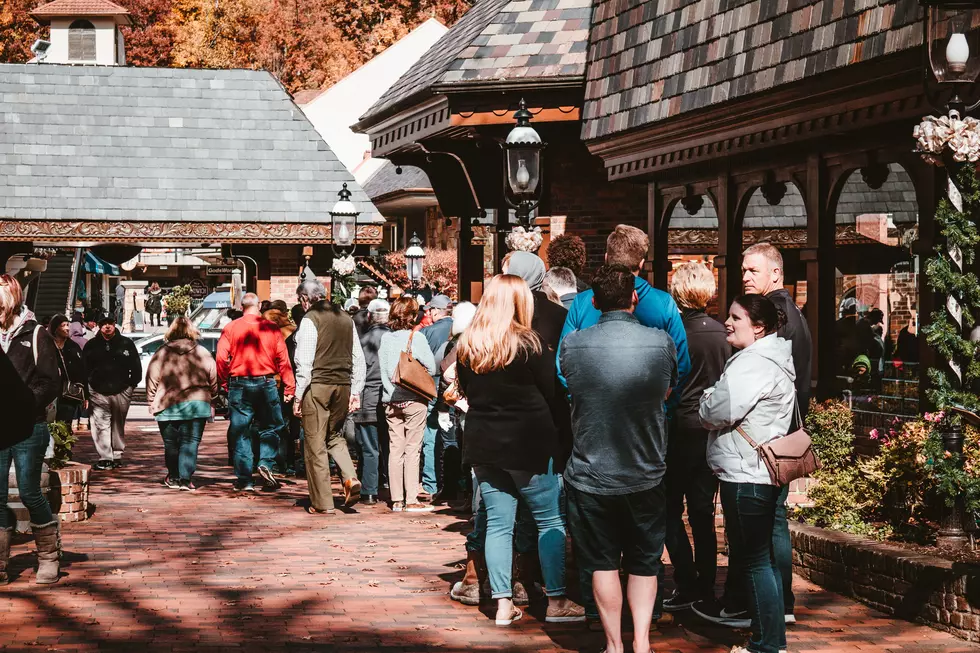 When is the Best Time to Visit Gatlinburg if You Want to Avoid Crowds?
Photo by Sean Foster on Unsplash
If you're wanting a Smoky Mountain getaway, but don't want to deal with crowds, then a winter getaway is a must!
Smoky Mountain Getaways
Many people in the Tri-State like to get away to the Smoky Mountains because you only have to hop in the car for about 5-6 hours to take in those gorgeous mountain views.  Gatlinburg is the perfect distance to go for a whole week or just a long weekend getaway.
Personally, my husband and I love visiting the Gatlinburg area.  We've gone a few times, and we've found it's really the perfect getaway.  We can take some time on the main strip in Gatlinburg to enjoy the distilleries, wineries, and fun touristy attractions, or we can head into the Great Smoky Mountain National Park and soak up some time in nature while enjoying stunning mountain views.  We also love renting a cabin up in the mountains so we can enjoy coffee with a view before starting our day.
When is the best time to visit Gatlinburg?
We have always enjoyed Gatlinburg in the warmer months, but the problem is it can get quite crowded, especially in the summer months and sometimes when you want to get away you want to avoid big crowds, so when's the best time to go if you want to avoid big crowds?  According to one Gatlinburg local it's wintertime!
Gatlinburg In the Wintertime
There is always something to do in Gatlinburg, and let's be honest, there's never a bad time of year for gorgeous mountain views.  I recently came across Gatlinburg Gal on Facebook.  She's a Gatlinburg local who likes to highlight what a truly great place Gatlinburg is.  She recently posted photos around the main strip in Gatlinburg showing just how sparse the crowds are in January.
These photos are a stark contrast to photos taken around Gatlinburg at the beginning of October like the one below:
According to Gatlinburg Gal, this is a great time of year to visit if you're wanting to avoid heavy crowds:
If you're wondering how NOT busy it is in Gatlinburg in the winter, check out these photos I took on Tuesday evening. Nice and quiet. Traffic will pick up on the weekends (especially holiday weekends) but it's still the least busy time of year to visit.
So there you have it! Directly from a Gatlinburg local, if you want to visit during the least busy time of year, now through February is your window! Most of the shops and attractions are still open, but they may have modified hours in the wintertime, so if there's something you for sure want to do when you visit, you may want to check the hours, but most are open year-round!
If you're wanting to plan a Gatlinburg getaway be sure to
follow the Gatlinburg Gal on Facebook
, as she shares so many interesting Gatlinburg tips and must-sees, and of course gorgeous year-round photos of our favorite Smoky Mountain town!
A big thank you to
Gatlinburg Gal
for allowing us to share these photos!
The Ultimate Smoky Mountain Vacation
Some of my favorite vacations have been to go spend time in Gatlinburg, and soaking in those Smoky Mountains. Here's the must-see sights and must-do activities so you get the most out of your next Gatlinburg vacation!