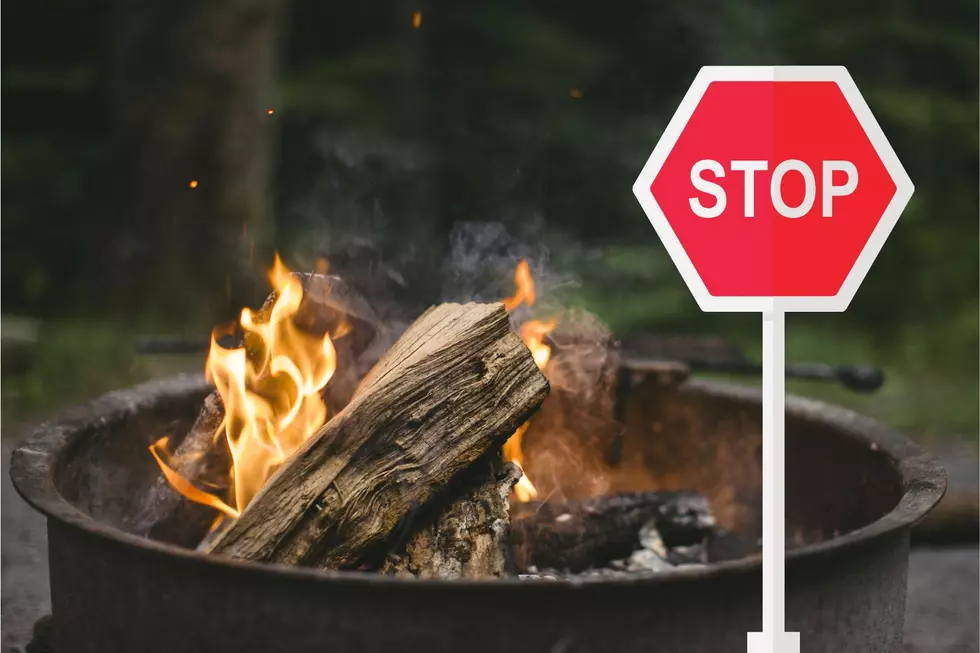 Warrick County Officials Announce Reinstatement of Countywide Burn Ban
Canva
Southern Indiana has enjoyed a really nice run of unseasonably warm weather for this time of year which has been great. But, what we haven't enjoyed is much rain leaving the grass that is beginning to die off and the leaves that have fallen from the trees extremely dry and highly flammable if ignited. In order to prevent either of those things from catching fire and destroying property, Warrick County officials announced Wednesday morning they were reinstating the countywide burn ban they had lifted a little over a week ago.
Warrick County Under Burn Ban Until Further Notice
Despite a line of showers moving through the area this past Saturday into the early hours of Sunday morning, it didn't drop much rain, and with no significant rain in the forecast for at least the next seven days, according to the National Weather Service, officials decided the ban needed to be put back in place for the safety of the county's residents.
Based on the Indiana Department of Natural Resources burn ban map, Warrick and Vanderburgh Counties are the only two in our area with burn bans currently in place. Vanderburgh County never lifted its ban. However, the Board of Commissioners voted to extend it another 30 days back on October 28th.
What Does a Burn Ban Mean?
While it should be self-explanatory, the reinstatement of the burn ban means you literally can't burn anything. This means no open bonfires, or even starting a fire in a fire pit if you have one. It also means no burning sticks in a burn barrel. In the event you decide you want to tempt fate and start a fire anyway, know that if you're caught violating the ban, you will be fined $50 for the first offense, $100 for the 2nd, and $150 for the third.
[Source: Boonville Fire Department on Facebook]
Southern Indiana and Western Kentucky Residents Share Photos of Smoke Cloud from Massive Evansville Warehouse Fire
The massive warehouse fire in downtown Evansville produced a huge cloud of smoke that could be seen by residents in surrounding counties, some as far as 30 miles away. Thanks to nearly everyone having a camera on them through their smartphones, several of them shared what they saw with us as they were making their way to work.
Breathtaking Photos of Massive Chemtool Fire from Rockton, Illinois Residents
On Monday, around 7 a.m., a Rockton chemical plant burst into flames. These photos from those that live nearby will make you feel like you were right there.