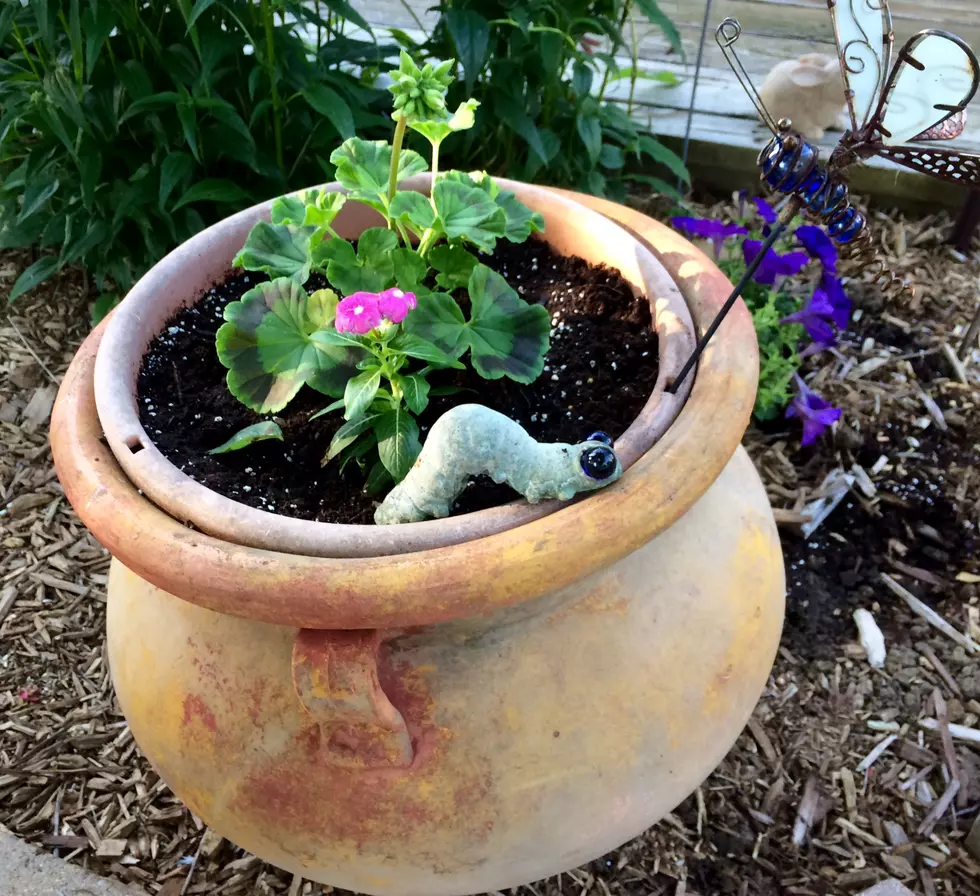 Today, May 30th is National Water A Flower Day
Flower Pot by Deb Turner
If it doesn't rain today, we'll need to water a flower or all of them!  It's National Water a Flower Day today - May 30th.
One of my favorite passions is gardening.  So, over the Memorial Day weekend, I decided to plant some flowers.
I planted some red geraniums, purple wave petunias, pink vinca, verbena, ageratums, basil (herb) and some other varieties of petunias.  And, I still have more to plant!  It's a back-breaking job, but, I enjoy all the beautiful colors of the annuals along with the perennials that I already have. #HappyGardener  #WaterAFlowerDay
Picture above:  Geranium and a pink vinca w/a fake green garden worm.
Pictured above:  3 tier garden pots with petunias, vinca, and verbena.