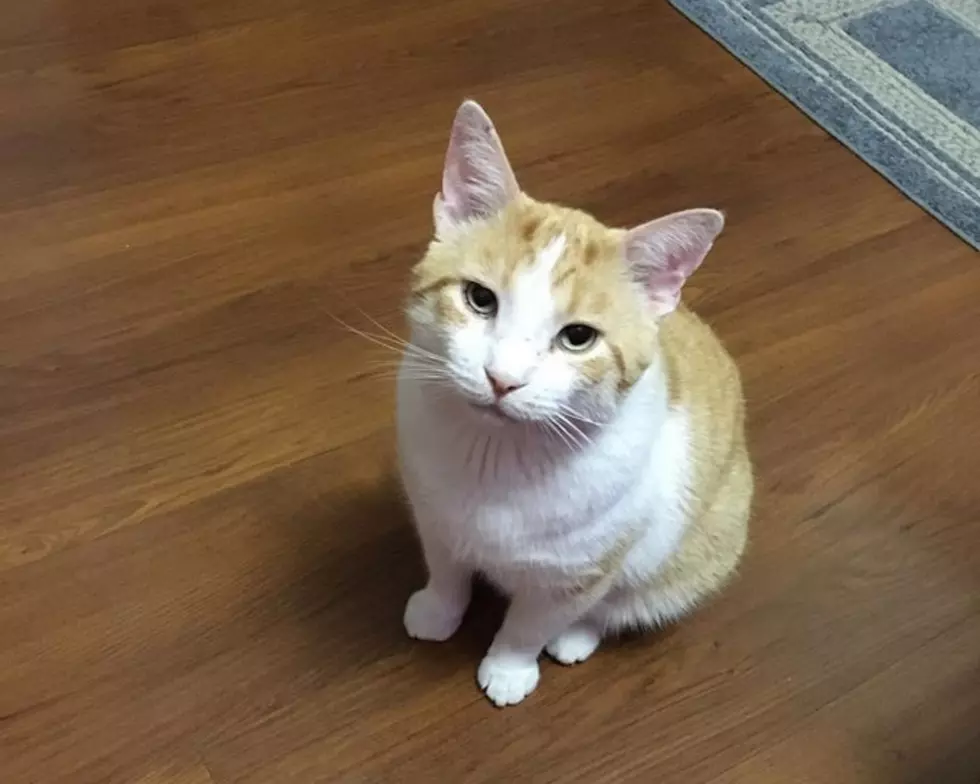 Tigger, an Orange and White Cat, Missing from Warrick Humane Society
KAREN ROTHGERBER
This past weekend, the Warrick Humane Society held a low cost vaccine clinic at their facility on Vann Road in Newburgh. Dogs and cats were both in attendance and all went smoothly except for one cagey cat who is currently on the lam.
His owner, Karen Rothgerber posted this to the Nextdoor app:
Trying to find Tigger. Missing:  Tigger went to get shots at Warrick Humane Society in Newburgh and when they put the cage down outside the front popped open.  Tiger ran across the road into very thick cat tails.  He is terrified, we could not find him & he would not come.  He is orange and white and has a soresto flea collar on.  If you see him please contact Ron or Karen Rothgerber at 812-319-5466 or 812-459-6060 or contact the Warrick humane society 812-858-1132.  He is our baby.  Please share.
A couple of years ago, our chihuahua went missing. It was an awful feeling not knowing if your pet is safe and has enough to eat. Let's help bring Tigger home! He's an orange and white tabby with a Soresto flea collar. I fully expect that Tigger has been fine, mousing around but is ready to go home and live in the lap of luxury again. If you see him or have him, please give Karen a call asap. She misses Tigger a lot!
Enter your number to get our free mobile app
Big Bone Lick State Park
Swim with sharks at Wonders of Wildlife National Museum and Aquarium in Missouri