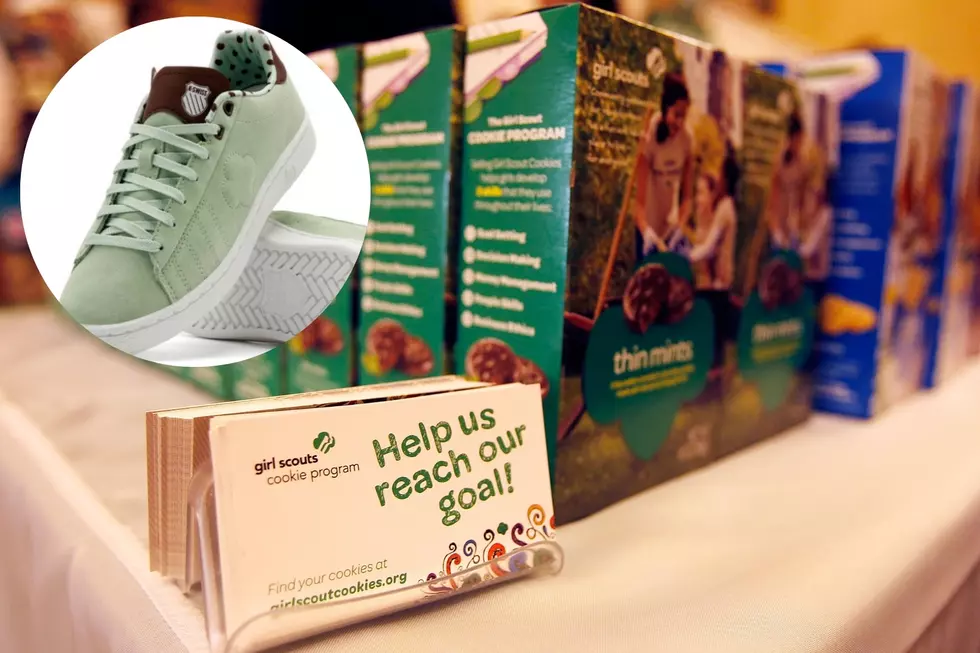 Show Off Your Favorite Cookie With Girl Scouts Cookie Inspired Sneakers
Paul Morigi/K-Swiss
Who doesn't love a good pair of sneakers?  Who also doesn't love Girl Scouts cookies? Well now you can enjoy both. It's that time of year where Girl Scouts are selling our favorite cookies,  from Thin Mints, to Shortbread, to Lemonades, and many more.  Who doesn't love the delicious cookies that goes to help support Girl Scouts.  Now K-Swiss teamed up with Girl Scouts to create three shoes inspired by the iconic cookies. The cookies they chose to model their shoes after were Thin mints, Shortbreads, and Coconut Caramels.
Here's what K-Swiss says about teaming up with Girl Scouts:
Girl Scouts of the USA began way back in 1912. Today it is the largest nonprofit leadership organization for girls in the world, and currently counts more than 50 million American women as living alum. Ranked in the top 10 World Brand Index for the past 5 years, GSUSA prepares girls for a lifetime of leadership through access to girl-led experiences, skill-building opportunities, and a connection to supportive adults and an inclusive community. They exist to build girls of courage, confidence, and character who make the world a better place. One of the most notable Girl Scouts moments is cookie season which happens only once a year. We are celebrating this memorable time of year with three of the most popular cookies they offer – Thin MintsTM, Coconut Caramel, and Shortbread. Each shoe is takes iconic details from the cookies and translates them to the new Court 66 style.
The shoes range from $60-$75 you can check them out below, and if you're interested in them, check them out here.
Check Out Your Favorite Girl Scout Cookies As Sneakers