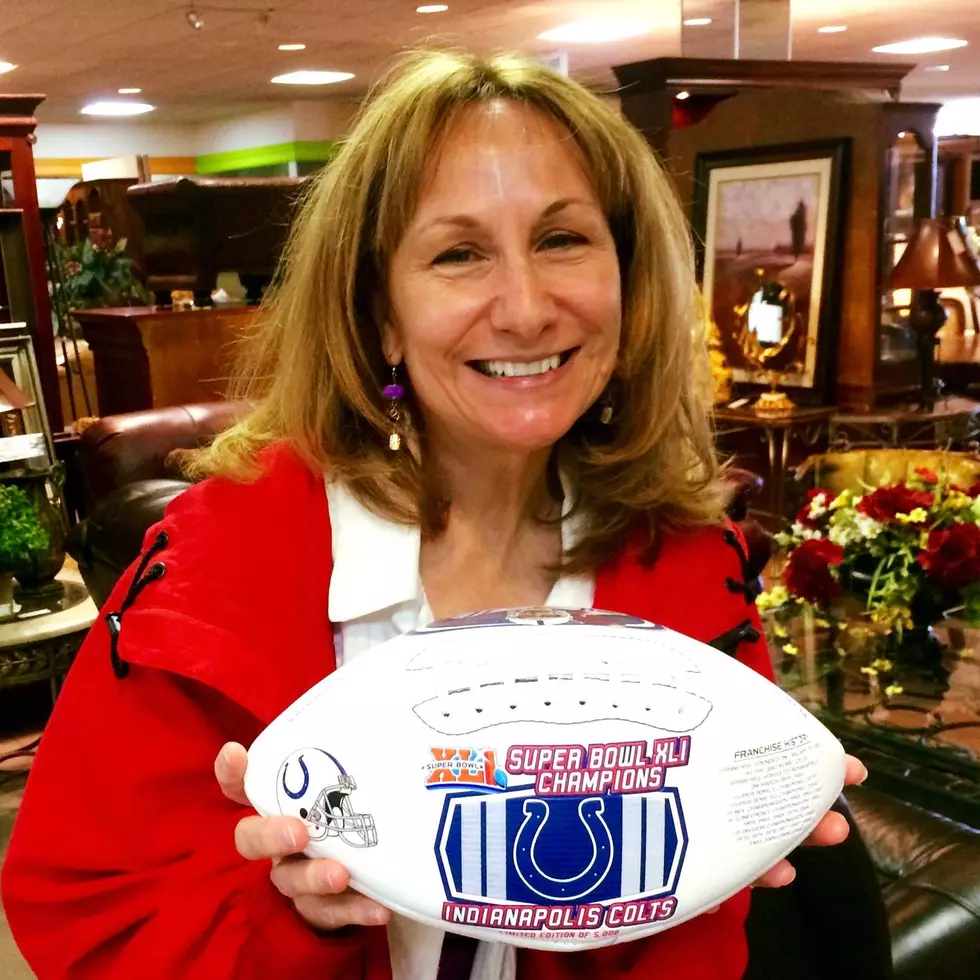 Seek and Find Consignments Has Great Stuff and Beyond!
Colts Super Bowl Football; credit by Deb Turner
During my first visit to Seek and Find Consignments, I couldn't believe the variety of merchandise available.  You'll discover over 2,000 items per week on display throughout the showroom which boasts 20,000 sq. feet!  
Ken Colbert, owner of Seek and Find Consignments accepts merchandise from only the best homes and businesses from around the area.  He emphasizes that all furniture and accessories come from smoke-free and pet-free homes.
Whatever it is you're looking for, you need to stop by this place and check out everything they have including jewelry, antiques, furniture, home decor, artwork, and more!  I found a Colts Super Bowl football while I was there, too!  (see picture) Unfortunately,  I waited too long to purchase this and now it's gone.  Don't be like me and procrastinate!  If you want something badly, get it or it'll be gone!
If you want to get rid of your good stuff, or you want to downsize, contact Seek and Find Consignments to consign your accessories and furniture. They offer free pickup within 50 miles of their store!
Seek and Find Consignments is located in the North Park Shopping Center, 4512 North First Avenue in Evansville located in the old DeJong's building. Open 7 days a week!  Monday - Saturday 10am - 5pm; Sunday 1pm - 5pm.
Sponsor of the My 105.3 WJLT Afternoon Show  #SeekandFindConsignments  #GreatStuff