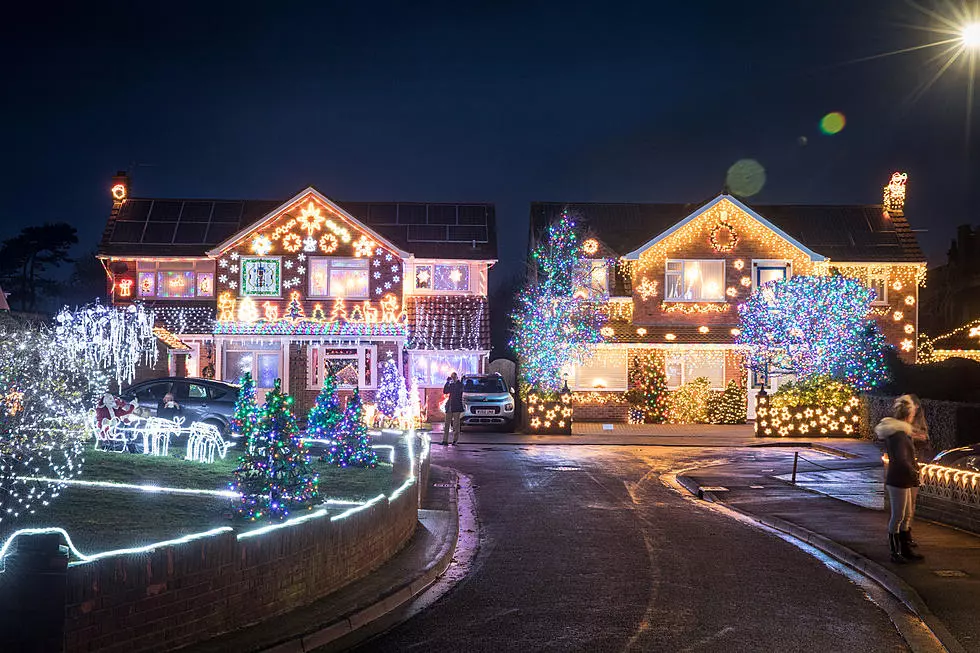 MY105.3 Provides Soundtrack for 'Christmas Lights Touring Nights'
Getty Images
We know that one of the best things about the holiday season is not only putting up your own Christmas decorations, but also to see everyone else's. It's a tradition for lots of families to hop in the car on a Saturday night, and drive around town to see all the lights, inflatables and other beautiful decorations around town. The best part of this is, in 2020, it's one of the few things that we can still do. In fact, staying in your car to look at decorations is just one of the safest things you can do!
An absolutely crucial component to make this activity complete is the music - and we absolutely have you covered on MY105.3, the Tri-State's Christmas Music Station! We have put together some special programming for what we're calling Christmas Lights Touring Nights. On Saturday, December 19th, from 5pm-7pm, make sure you have MY105.3 on while you're out looking at all the decorations. Liberty, Ross and I we will be playing all that great holiday music, along with sharing some tasty little nuggets of info about your favorite Christmas songs and artists.
So, gas up the family truckster, whip up some hot chocolate, and take us along for the ride on the Christmas Lights Touring Nights!
Enter your number to get our free mobile app