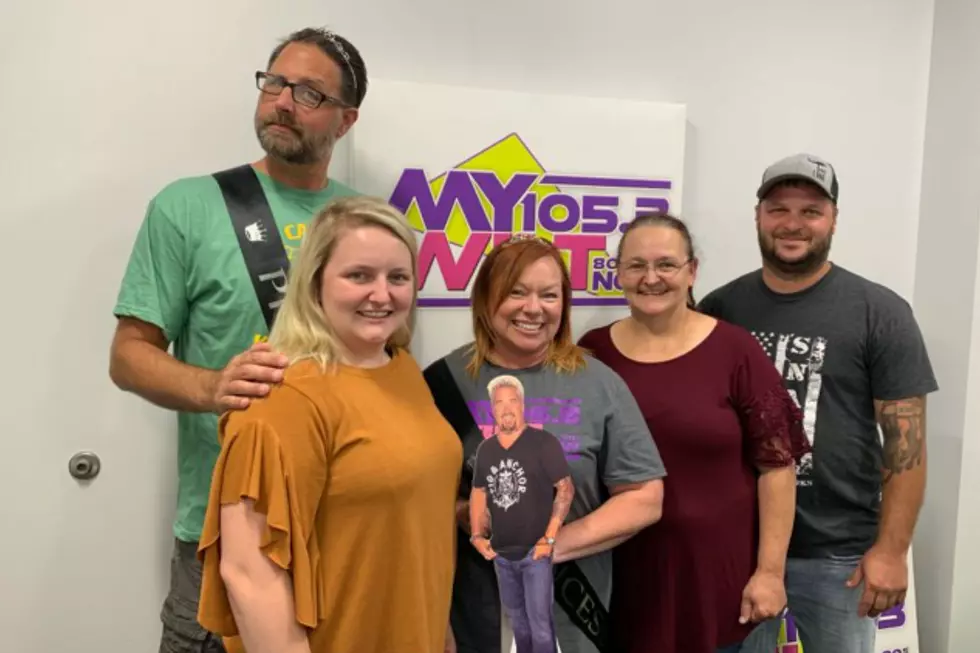 Miss Candy Cane Pageant Raises Money for 'Cops and Kids'
Bobby & Liberty along with Tia Dau, Stacey Dau and Brad Saum
Have you ever worn a sash and a tiara? I got to this morning, and I must say, there is something really exciting about feeling like royalty. I instantly started talking with a British accent and I tried to send Liberty to the dungeon. The power went to my head.
Of course, my sash and tiara were just ceremonial, but you have the chance to earn them at Gibson County's annual Miss Candy Cane Pageant. The reason for this pageant is what makes it extra special. For the seventh year in a row now, the pageant is a fundraiser for "Cops & Kids" with the Gibson County-Princeton FOP. The money raised by the Miss Candy Cane Pageant will allow law enforcement to take dozens of deserving kiddos on a special Christmas shopping spree.
Pageant organizers Stacey and Tia Dau joined us on the MY Morning Show for our Be MY Guest segment. Take a listen to our interview below to learn more about the Miss Candy Cane Pageant.
October 19th is the registration deadline for the pageant. There is a $25 entry fee and a $10 sponsor fee. There are divisions for ages 2-19 and up. You should visit the Miss Candy Cane Facebook page to get any more information you might need.