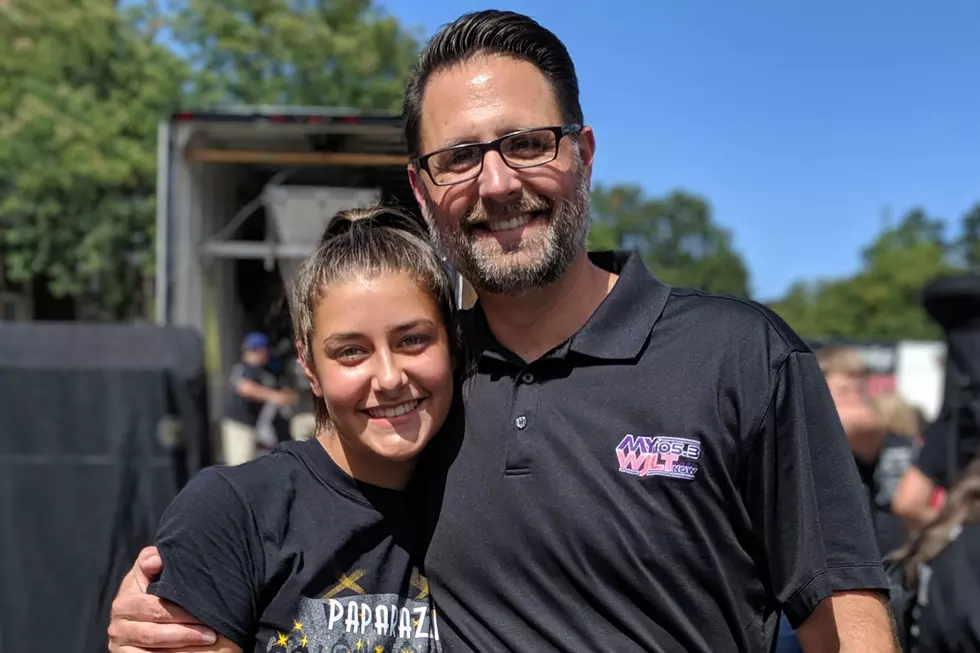 Marching Band Students Get Shout-Outs from Parents and Friends
Me and Zoey, my favorite trumpeter!
This is my second year as a band parent, so I guess I'm no longer a rookie. It still amazes me, though, how much time and effort goes into a marching band program each year. I'm talking about practices three nights a week, playing at a different competition each weekend, and performing at the occasional football game - all while still going to class and doing homework each night and trying to have some kind of social life.
A lot is asked of and expected from the students, some of them as young as 12 or 13 years old by the way. You might think it's too much (I know I have thought that before), but these kids absolutely love it. As soon as this season is over, my daughter Zoey will already be talking about missing it and looking forward to next year. My son Oliver, who has seen all of this first hand, will be asking us if he can march next year as an 8th grader. It's crazy!
Parents, family and friends recognize the effort and the passion these kids have, and they try to match that intensity with the support they give. That's why I'm not surprised at all to see the massive amount of shout-outs coming into our Facebook page. You can see for yourself what I'm talking about below. And please feel free to add your own shout-out!