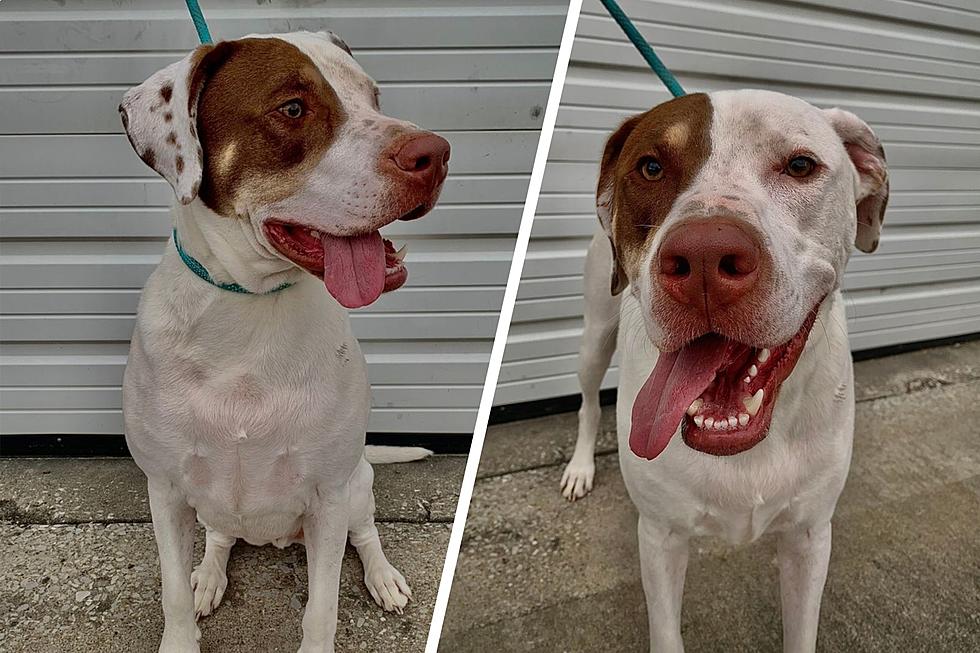 Samson: The Gentle Giant in Search of a Forever Home in Indiana
Samson pet of the week
Are you ready to open your heart and home to an incredibly lovable companion? Look no further, because Samson is here to steal your heart! This 1.5-year-old Lab mix is a gentle giant with a heart as big as his paws, and he's on the lookout for his forever family.
Samson may tip the scales at 84 pounds, but don't let his size fool you – he's the perfect blend of snuggles and playfulness. His calm and laid-back demeanor makes him an ideal fit for any home, whether you live in a bustling city or a quiet countryside.
Samson comes with an impressive list of credentials:
1. Great with all animals: Samson's friendly nature extends to all creatures, big and small. He's a social butterfly who knows how to make furry friends.
2. House and crate trained: Say goodbye to those housebreaking worries. Samson is well-behaved and ready to settle into your home.
3. Knows his "sit" command: He's not just a gentle giant; he's also a well-mannered one. Samson has mastered the basics and is eager to learn more.
4. Leash manners on point: Taking leisurely strolls with Samson is a breeze. He's a polite walker who won't pull you in every direction.
5. Good with kids: Samson's previous owner described him as a furry friend who "loves everyone & every animal." He's been around infants up to 11-year-olds, proving that he's a gentle soul that thrives around all ages.
Family Heath Emergency
Samson's journey to finding a new home hasn't been without its challenges. His family had to surrender him due to a family health emergency, but his heart is still full of love to give. He's a resilient pup with a wagging tail, ready to create new memories with a loving family.
Currently, Samson is spending his time in a foster home where he's been showered with affection. His foster mom has nothing but wonderful things to say about him, describing him as a "gentle giant" who gets along with everyone, including cats, young children, and other dogs. Samson even takes thunderstorms in stride!
One of Samson's favorite pastimes is receiving pets and belly rubs. He's a people-loving pup who's always up for cuddles and making new friends.
Samson is Ready for Adoption
Don't miss the chance to welcome this lovable giant into your life – Samson is ready to be your forever friend and loyal companion. Let's make Samson's journey complete by finding him the loving home he truly deserves!
Adoption Process
If you're ready to open your heart and home to Samson, please complete an adoption application at ITVrescue.org or visit the Evansville Rescue Center during open hours. Fill out an online adoption application, and then schedule a meet and greet with our pet of the week. If you aren't able to adopt right now, perhaps you could foster an animal from ITV. Fostering is FREE and always welcome.
Read More: "ARISTA" is an Adoptable Indiana Cat Seeking a Forever Home
8 Famous Dogs in Hollywood
Our favorite four legged canine companions and the movies they starred in.
28 Pics That Prove Dogs Rule When Riding Surfboards
Who knew dogs were natural surfers? Dog surfing competitions are held around the world each year. In the U.S., you can attend the annual World Dog Surfing Championships held in California. Here are 28 times dogs outshined their owners while hitting the waves on a surfboard.