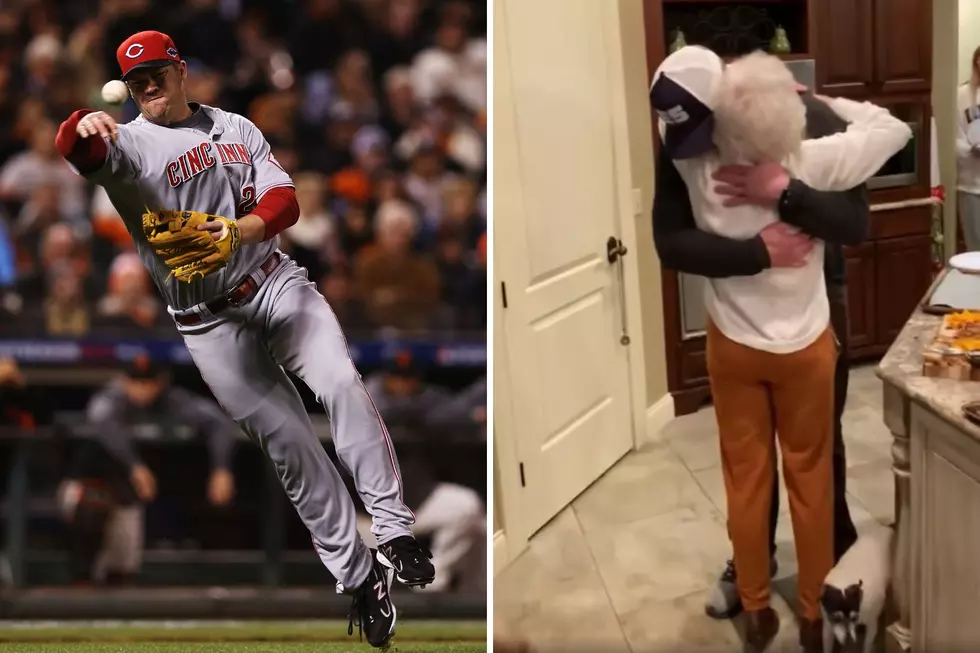 Watch the Sweet Moment Indiana's Scott Rolen Tells His Parents He Made the Hall of Fame
Getty Images / Arch City Media via Facebook
On Tuesday it was announced that Evansville native and Jasper high school standout, Scott Rolen had been voted into the Baseball Hall of Fame by the Baseball Writers' Association of America (BBWAA). A well-deserved honor that, like any child, he couldn't wait to tell his parents about. Fortunately, someone was there to capture the moment on video.
Scott Rolen the Only Candidate in the 2023 Hall of Fame Class
In order to be inducted into the Baseball Hall of Fame, a player must get at least 75% of the votes from the BBWAA. Rolen, who was born in Evansville, but moved to Jasper and made a name for himself as a stellar athlete in both baseball and basketball was the only player on the 28-name ballot to reach that mark with 76.3%.
Rolen played 17 years in the majors, beginning with the Philadelphia Phillies who drafted him right out of high school in the second round of the 1993 MLB Draft. After spending six seasons with the Phillies, he made his way to St. Louis where he spent five seasons playing for the Cardinals. A team with a huge fan base in the Tri-State. The Cardinals traded him to the Toronto Blue Jays in 2008 where he played one season before finishing his career with the Cincinnati Red from 2009 until 2012.
Over the course of his career, the third baseman won eight Gold Glove Awards, the fourth most for a third baseman, according to ESPN, was a seven-time All-Star, and won a World Series championship in 2006 with the Cardinals.
After receiving the news of his induction, Rolen did what any son would do, told his parents. To say they were overjoyed is an understatement as you can see in this video shared on Facebook by Arch City Media. As you can see, Scott was understandably overwhelmed with emotion as well.
Rolen, along with Fred McGriff who was elected to the Hall by the Contemporary Baseball Era Committee on December 4th will be enshrined in Cooperstown on July 23rd during Hall of Fame Weekend.
[Sources: Evansville Courier & Press / ESPN / Arch City Media / National Baseball Hall of Fame]
LOOK: MLB history from the year you were born
Stacker
compiled key moments from Major League Baseball's history over the past 100 years. Using a variety of sources from Major League Baseball (MLB) record books, the Baseball Hall of Fame, and audio and video from events, we've listed the iconic moments that shaped a sport and a nation. Read through to find out what happened in MLB history the year you were born.