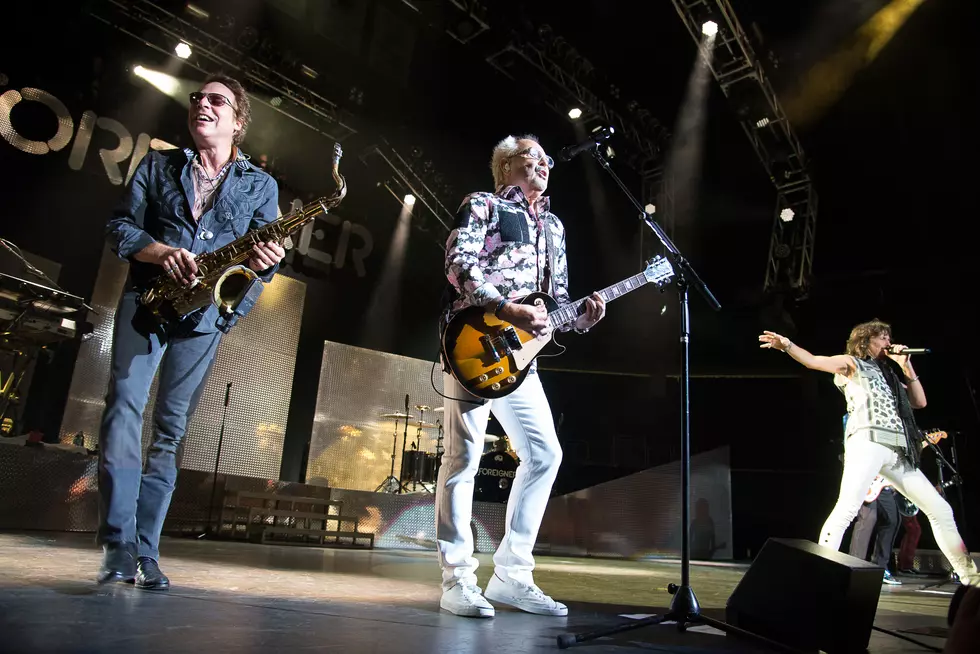 FOREIGNER Brings "Greatest Hits Tour" to Evansville – and You Can Win Tickets
Getty Images
Can you believe that it has been 45 years since FOREIGNER released their self-titled debut album in 1977? Nearly half a century has passed since they played "Feels Like the First Time" for the first time. The world has changed quite a bit since then, but the music of FOREIGNER is just as powerful and beloved today as it ever has been - and those guys show no signs of slowing down.
On the Road Again
Following a 3-week Las Vegas residency (in March 2023), FOREIGNER will hit the road on their Greatest Hits Tour, which will make a stop in Evansville in May 2023. With 10 multi-platinum albums (more than 80 million sold worldwide), the fellas will have plenty of hits to choose from. The biggest problem they'll have is narrowing down the setlist.
All Them Hits
FOREIGNER is responsible for a bunch of legendary rock-and-roll anthems including "Juke Box Hero," "Cold As Ice," "Hot Blooded," "Waiting For A Girl Like You," "Feels Like The First Time," "Urgent," "Head Games," and the worldwide #1 hit, "I Want To Know What Love Is."
FOREIGNER in Evansville
What: Foreigner, The Greatest Hits Tour
When: Wednesday, May 17, 2023, at 8:00pm
Where: Old National Events Plaza | 715 Locust Street | Evansville, IN 47708
Tickets: Tickets start at $42.00 plus applicable fees and tax
Tickets go on sale on Friday, November 11, at 10am at the Old National Events Plaza box office or online at Ticketmaster.com. Tickets can also be purchased early during an online pre-sale on Thursday, November 10. We will send out that information on the day of the pre-sale. One other way to get tickets is to win them from MY105.3
Listen each weekday (11/7-11/11) during the MY Morning Show with Bobby & Liberty for your chance to call in a WIN a pair of tickets before they even go on sale.
The Hilariously Bad First Concerts of Rock's Biggest Bands
There were long car rides, tiny stages and embarrassing situations on the way to stardom.